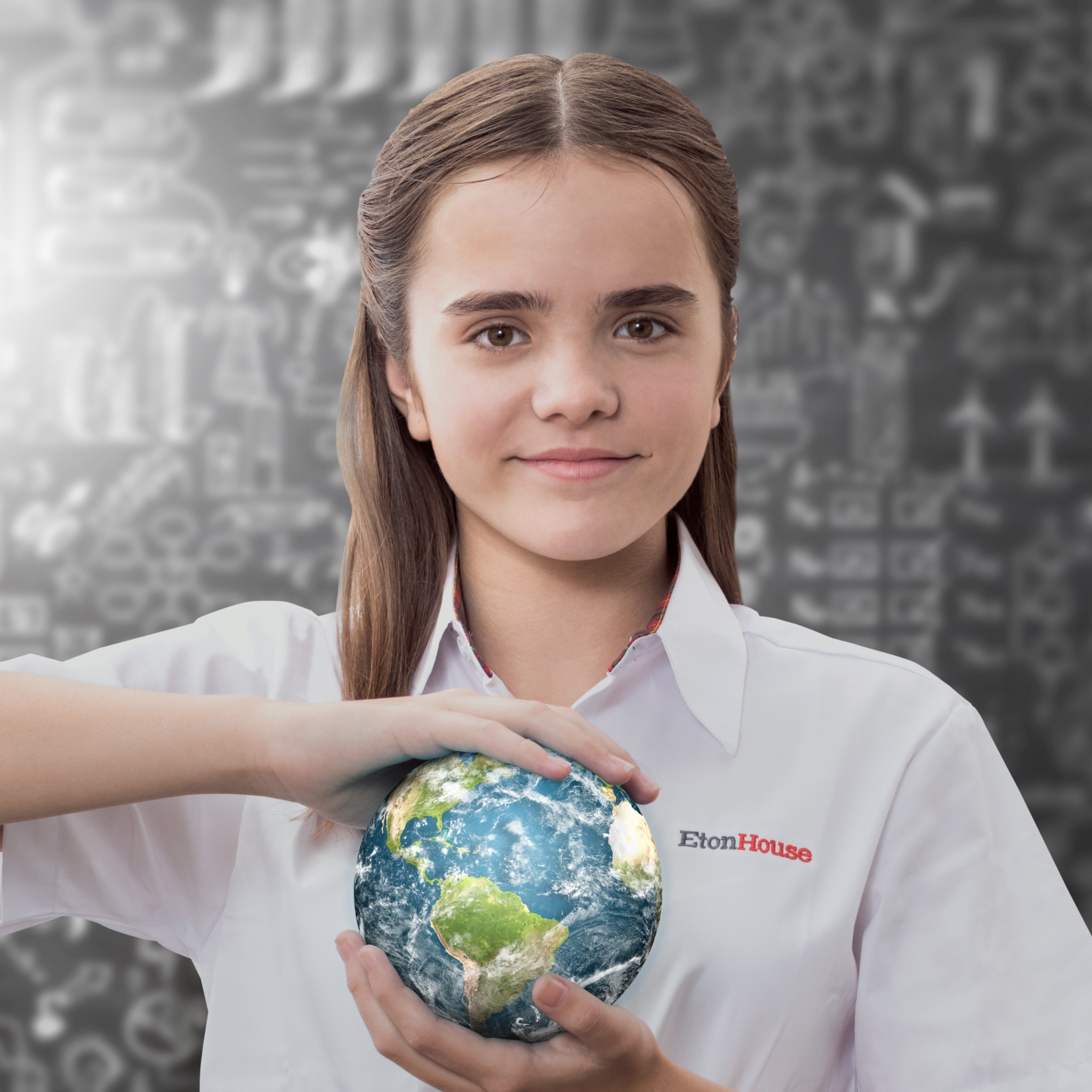 EtonHouse Singapore
March 5, 2017
Walk into EtonHouse International School Sentosa, and you'll fall in love with the tranquility of the environment almost immediately. Housed in a beautiful heritage building situated in the heart of Sentosa, the school is unique in its innovative Nature Educational Programme which provides ample opportunities for children to explore and take learning outdoors.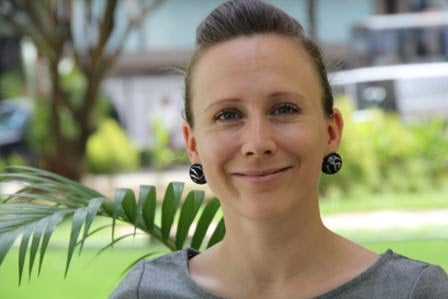 In today's Meet & Greet interview, we catch up with Lisamarie Hughes, Principal of EtonHouse Sentosa, and hear about what she loves most about the school and memorable moments in her career!
1. Where were you born and where did you grow up?
I was born in the U.K, South Wales and grew up there too. I really enjoyed the outdoor space that Wales has to offer as a child and this gives me deep appreciation for our nature school on Sentosa.
2. How long have you been in Singapore? What do you like most about it?
I've been in Singapore for 12 years - my husband Mark and I moved here in 2005 and I started my career with EtonHouse at the same time. We thoroughly enjoy the diversity of Singapore, the amazing local cuisine (Laksa and Chilli Crab, to name a few) and fantastic base from which to travel to many special places in South East Asia!
3. What do you enjoy doing in your free time?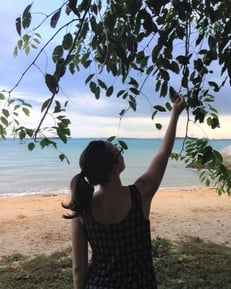 I enjoy spending precious time with my husband and my son who just turned 19 months old. We love exploring the 'outdoors' together from visits to the beach, water parks, nature walks and the Zoo. Aside from this, I like to balance myself through long distance running and yoga.
4. Why did you decide to go into teaching?
I wanted to make a difference to the early years experiences that children have. I still remember my Kindergarten teacher today and recall thinking of her when selecting my next study steps after leaving Secondary School. Teaching is a wonderful career and an opportunity to make a mark on the next generation. I truly believe children's early educational experiences sets their disposition towards lifelong learning and the image they hold of themselves in society. I gained immense satisfaction from planning and promoting positive hands on encounters for young children during my time as a teacher.
I strongly advocate open-ended learning opportunities that allow all children to engage and be challenged at their unique level if the technique of differentiation is applied. My greatest pleasure comes from observing children feel good about themselves and valued as a participant in the classroom. Self-esteem and identity are incredibly important and it is a privilege to be able to influence that in a class and now, a school, with my current role.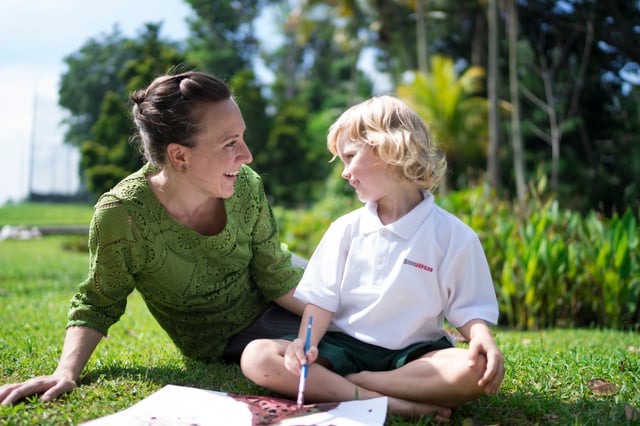 5. What inspired you to become a principal?
I have been fortunate in being able to embrace many different roles during my educational career, especially with EtonHouse. As my responsibilities evolved, I began to work with children, teachers and parents in many different ways. I could see how important the school leadership was to ensure quality for all stakeholders which ultimately impacts the children in our care. I gain a huge sense of momentum from the 'buzz' of challenging myself and others to provide an innovative and outstanding programme. I am always thinking 'What next, or how can we make this better?'
My greatest inspiration comes from a fantastic thought shared with me during my study trip to Reggio Emilia in Italy where they posed the question, "How can we make the ordinary extraordinary?" This drives me and the ethos at EtonHouse Sentosa.
6. What do you enjoy most about being a principal?
The opportunity to work with the whole community! I see this role as a rich interpersonal experience. Playing a part to ensure children, teachers and parents feel supported is a responsibility that I embrace and thoroughly enjoy. Over the years, the most profound aspect of being a Principal is the notion of 'lifelong learning'. I see my role as reciprocal in nature where I can make contributions and also in turn gain so much from the people I work with. Being a Principal is an honour and I really do come to school with a 'Mary Poppins' feeling everyday!
7. How would you describe your school in three words/ a sentence?
A vibrant community school immersed in nature with outstanding environments and an excellent team of personable teachers who drive our quality programme.
8. What is your favourite spot in school, and why?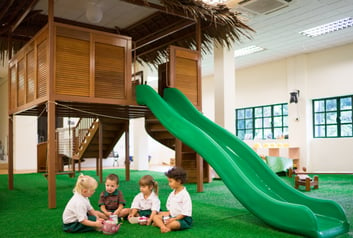 This is a difficult question as our school has so much to offer in terms of indoor and outdoor space/facilities. If I had to choose one space, it would probably be the indoor Kampong Hut playground. It really is a unique community space where children, teachers and parents come together. I thoroughly enjoy the mix of interactions that take place here, especially with our younger children who start their day there each morning. It is really easy for them to say 'goodbye' to their parents in this spot!
8. What is your most memorable moment in your years of teaching/being a principal?
Reconnecting with my first class who graduated from EtonHouse - it was such a wonderful experience filled with stories, memories and celebrations as we discovered how the children had progressed over the years.
9. What is a piece of advice you would give to parents in supporting their child's education journey?
Laugh with your child daily, time passes by so quickly and children grow in the blink of an eye. Their most special memories with you will be those filled with 'silly moments', laughter and joy.
In terms of supporting your child's education, demonstrate your interest in what they do. If your child feels that you care about their learning, so will he/she! Express interest by asking open-ended questions about their day at school, visiting school and becoming involved in school life, using the everyday experiences at home to extend learning such as writing a shopping list (literacy and language) or folding the washing together (self help skills, fine motor skills and even symmetry).
Lastly, read to your child! A love for literacy starts from birth. Share stories, read recipes and menus, or even the newspaper. You are the most important person to your child - if you are interested in reading, he/she will be too. However beyond this, stories can be a powerful tool to help children connect meaning with emotions, social skills and the world of fact and fiction. Enjoy every moment! Children have a wonderful way of making the world feel bright and hopeful, they are gifts to be treasured.
Have a chat with Lisa and her team of passionate educators at EtonHouse Sentosa.