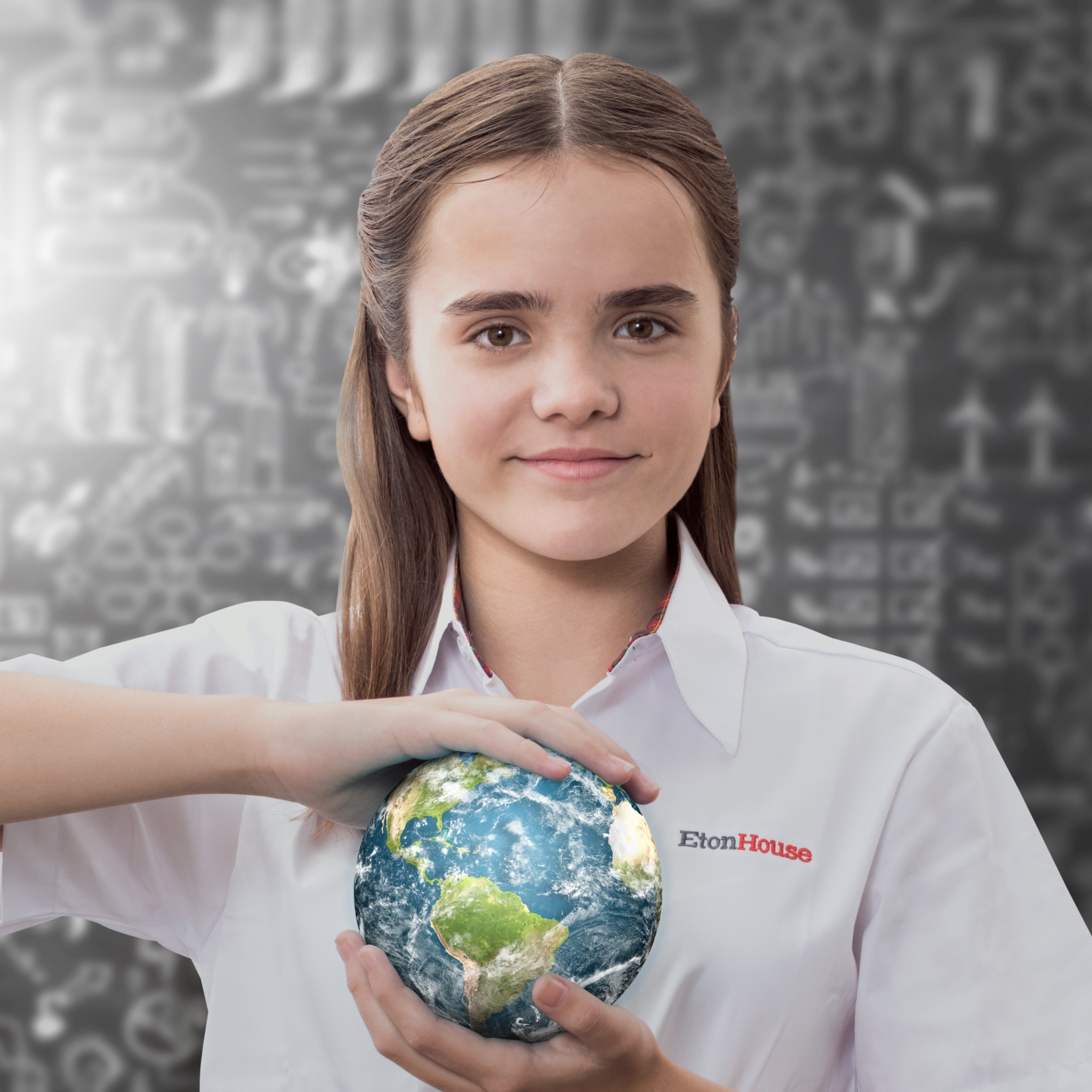 EtonHouse Singapore
April 8, 2017
In our new EtonHouse Inspirations series, we will feature inspirations in EtonHouse - people, environments, learning stories. In the first of this series, we catch up with Pier Storti, our art atelierista (a specialist teacher with a background in art) in EtonHouse, and hear more from him!

Pier Storti, the art Atelierista in EtonHouse, was born in Italy and came to Singapore in 2016. He has rich experience, having worked as an Atelierista in the Loris Malaguzzi International Centre and schools in the municipality of Reggio Emilia. He is also a musician with extensive performing experiences. Pier enjoys inventing and exploring, and is constantly inspired by children. He firmly believes that learning is a lifelong process, along which every novel discovery is exciting. His main focus is on creating interactive environments where children and adults alike can explore and experience light and sound in creative ways with boundless possibilities.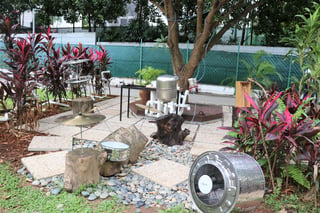 Enter EtonHouse International Pre-School Claymore and you will catch a glimpse of an intriguing and beautiful outdoor sonic garden, conceptualized and created, together with the children, by Pier. This is a creative outdoor sound environment, allowing children to explore the endless possibilities of sound through manipulating recycled objects. The children adore this creative space and love interacting with the materials here, and they love to learn from Pier as well!
Let's hear from Pier!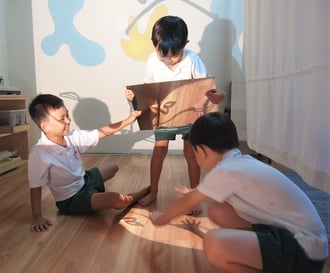 1. How was your experience like as an Atelierista at the Loris Malaguzzi International Centre? What was most memorable?
It was a great experience that allowed me to learn a lot. I really enjoyed working with the group of atelieristas in the Loris Malaguzzi International Centre. All of us were from different backgrounds, had personalities and skills but we shared a common belief of the numerous ways to express, explore and imagine a wonderful place called the Atelier.
Also, as I was in charge of the guided tours of the ateliers, I had opportunities to meet people of different nationalities and backgrounds from all over the globe almost eveyday. It is due to one of those visits a few years ago that I'm here in Singapore now, even though I couldn't have imagined so back then!
2. What do you love most about teaching children?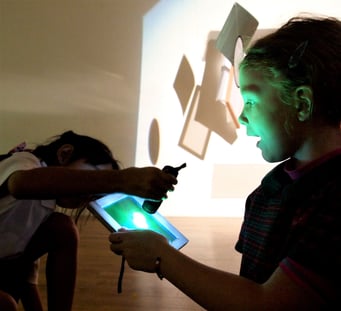 I love the way children arrive at a new discovery anytime! It is just as if a surprise was waiting for them in a secret place and all of a sudden, the discovery presents itself, so tangible and real. Children make everything, also the most complicated things, look so simple and natural. They are indeed the best teachers sometimes, and I can gladly say that learning from children is what I love most about teaching.
3. What inspires you?
I keep myself open and love to be surprised by everything around me, not necessarily just art. I am intrigued by beauty that can be found in the physical environment around me, in music, in movie scenes and in words! I have admired the works of some artists, here are some who have inspired me, to name a few - Leonard Cohen, Nick Cave, Andrei Tarkovskij, and Franz Kafka.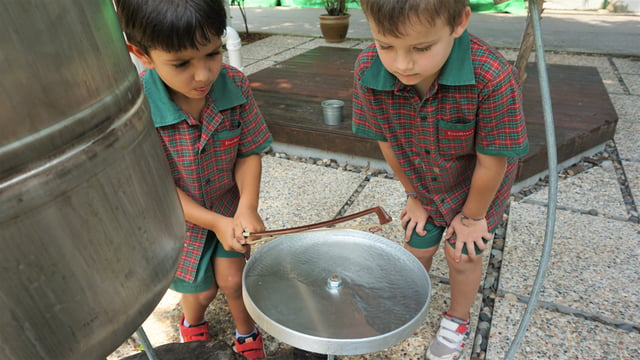 4. What do you enjoy most about Singapore? Favourite local dish?
It may sound bizzare but I like the greenery in Singapore! The city is crowded with buildings (some of them are actually incredible) and people, but trees and plants are almost everywhere and they are astonishing. As a tropical island, you can find so many huge trees, some of them 'heritage trees' with surprising legacies. I feel most at ease under the canopy of a giant tree. It's no surprise that I consider Pulau Ubin as my favorite getaway place!
I like Chinese food even though it's new to me. Dim sum is my favourite; I love it when the table is filled with bamboo baskets. I like xiao long bao, siew mai, pan fried dumplings and of course, chinese noodles of any kind!
Visit EtonHouse to experience our inspiring and innovative learning spaces.