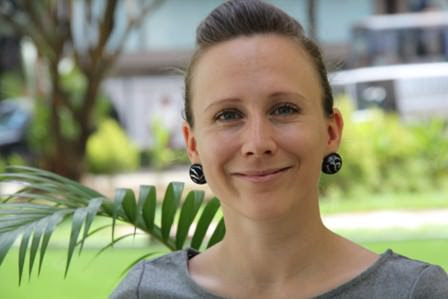 Lisamarie Hughes
Lisa is a mentor Principal at EtonHouse and has led many schools from inception to success. She motivates and guides school leaders across all EtonHouse schools to tackle challenges, follow best practice, innovate, create and effectively engage with families and staff. She also leads the EtonHouse campus in Sentosa and has pioneered the innovative 'The Island is my Garden' project that incorporates nature education and community engagement in a beautiful manner.
May 1, 2017
If we step back in time, the profound work and deep thinking in a group of early childhood settings in Reggio Emilia, Italy was a precious pearl yet to be discovered. If we bring ourselves into the present, the influence of best practice when working alongside young children from Reggio Emilia has become a known leading influence across the world. In 1991, an American newspaper identified a pre-school in Reggio Emilia, Italy as one of the ten best schools in the world. Soon, the early childhood centres in this beautiful city gained international attention. This has often led people to question, what did this little Italian city do to create a world-renowned approach to early years learning, and how does it work?
There are different levels of perspective and connections to the approach in Reggio Emilia, depending on the person discussing their understandings. There are passionate followers, curious researchers, innovative implementers, experimenters and critical reviewers. It is certainly 'on the lips' of more and more people as they discuss education today.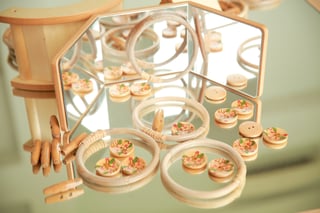 Due to media, technology, professional networking and Reggio Emilia becoming more accessible for study trips, this thought-provoking approach has trickled across the globe. How we view education has evolved through Reggio-inspired conversations, articles, strategic planning in schools and changes in classroom practice. There are now over 30 international networks around the world, and numerous 'Reggio-inspired' school settings. Understanding current implications of this trend will help leaders and teachers to develop successful careers and parents to make informed choices about the type of education they want for their child.
Many of our EtonHouse Schools work with the key principles that underpin the approach in Reggio. They have been explored with our context in mind:
Relationships with people and the environment
Listening and profound respect for children
Making learning visible
Project work and acknowledging 100 languages (many ways of sharing and receiving thoughts/feelings and ideas)
Building and acknowledging community and context
Parent-school partnerships
The latest trend in many educational settings when thinking about Reggio is to consider the question 'How can we make it our own?' Practitioners in Reggio often remind us that we need to go back to our own contexts and develop our own identity with inspiration taken from their work. We need to move beyond replication to reflection.
As many readers may wonder about this trend affecting education today, the clip below offers a wonderful introduction to the history and development of this approach to support your own personal thoughts and reflections.
Visit our Reggio-inspired EtonHouse campuses.