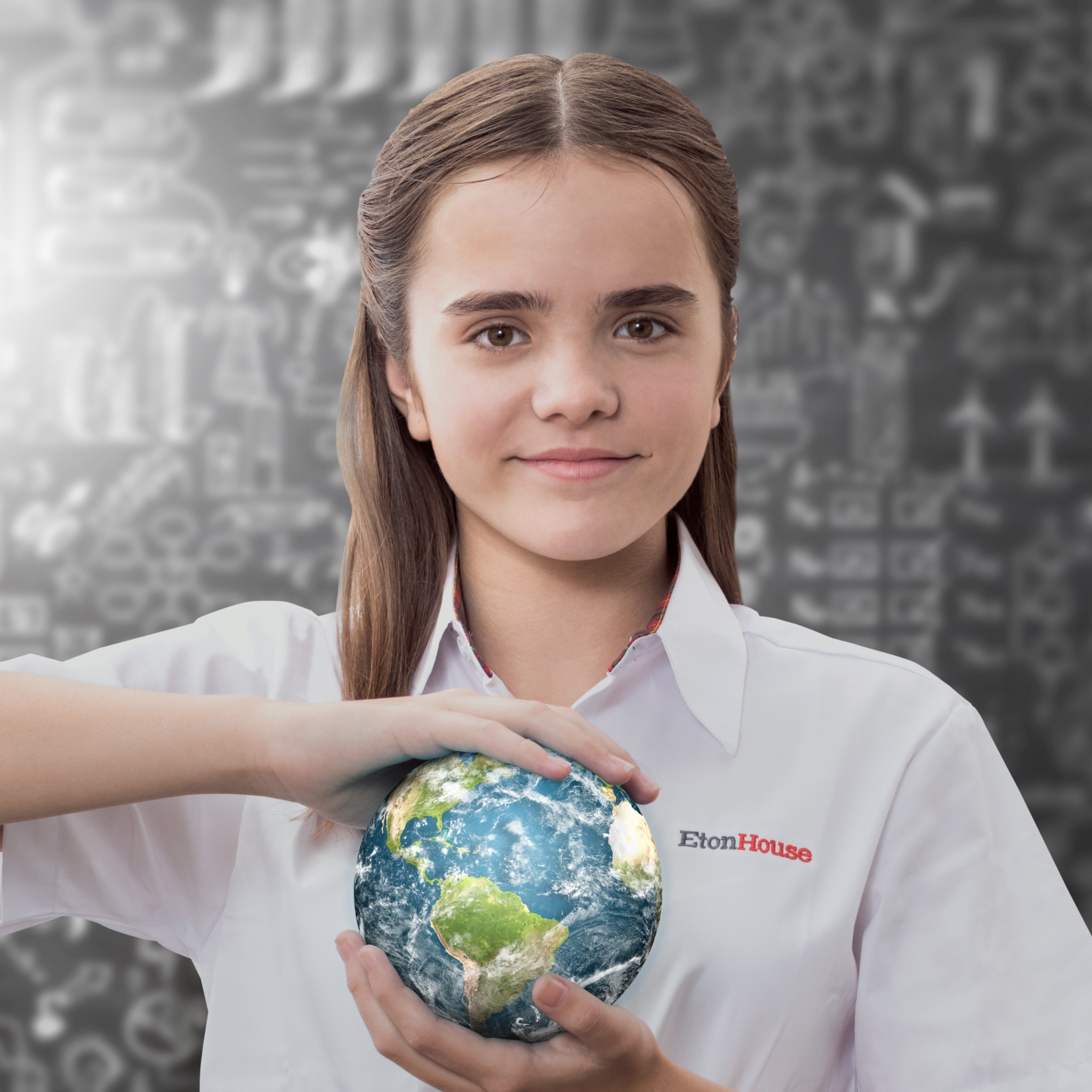 EtonHouse Singapore
August 25, 2021
When it comes to learning Mandarin, many parents want to know how they can play a greater role in helping their children master the language.
Whether you're a native Mandarin speaker, a parent who has lost touch with the language after leaving school or a parent who is completely new to the entire concept of Mandarin, read on for five things you can do at home to play your part in your child's learning journey:
Gather round, it's story time!
Children love to hear stories and it's a great way to pick up a new language and bond with your child at the same time. Look for books that print hanyu pinyin below each Mandarin character to aid you in reading the words. Pretty soon you might find yourself recognising each word without the need to read its hanyu pinyin!
There are Mandarin books available that come together with a read-along CD that you can play as you read. After listening to the CD a few times, you'll soon be reading those stories without the help of the CD! There are even interactive Mandarin books that work with special reader pens. As you point the pen to the words on each page, it'll read them aloud. This will help your child with word recognition and proper pronunciation.
You could also find out if there are Mandarin storytelling sessions at the library near your home and bring your child there. They'll enjoy listening to stories together with other children and you can also use that time to browse for books to borrow!
Start labeling your home.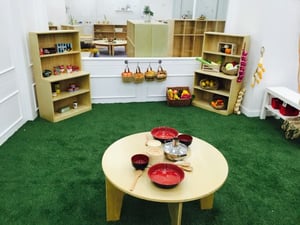 Get your printer started and search the Internet for free printouts – it's time to start labeling everyday items around your home with Chinese words! Seeing the words on a daily basis will help your child to recognize the characters and promote early literacy.
Once you've put up all the labels, don't forget to draw your child's attention to them from time to time. It doesn't need to be in a forced, repeat-after-me fashion, but gently included in conversations for authentic learning or in games so that they'll naturally learn the words.
Remember to keep changing and updating the labels to help your child's Mandarin vocabulary grow!
It's sing-along time!
Music is such a fun medium for learning and the best part is that songs can get 'stuck' in our heads as we sing them over and again. Combine catchy melodies and interesting lyrics with fun actions and you've got yourself a winning formula!
Start playing Mandarin songs when the family is in the car and you could soon find yourself singing along together with your child. Find music videos on YouTube and let the visuals capture your child's attention while they listen to the music.
You can also learn songs that have common actions ('Head, Shoulders, Knees and Toes' or 'London Bridge' for example) so that you and your child can dance together to the music.
Add some drama to your life.
Keep an eye out for Mandarin performances or musicals that are specifically for pre-schoolers, especially during the holidays. For instance, the Singapore Repertory Theatre previously adapted Goldilocks and the Three Bears into a Mandarin musical. Or look out for Huayi and the Moonfest festivals by Esplanade yearly where there are Chinese productions too. Watching their favourite fairytales or characters come to life in Mandarin is an exciting experience for children and it helps to grow their interest in the language as well.
You can even consider enrolling your child for Mandarin performing arts or Speech & Drama classes. Being exposed to Mandarin in a creative setting helps to build your child's confidence not only in speaking Mandarin but also in general public speaking, which is a skill that's valuable for life.
Play games in Mandarin.
Which child doesn't love playing games? Playing some of your child's favourite games in Mandarin would be a fun way for them to learn the language. Here are some suggestions:
"I Spy With My Little Eye": Playing this game can help to grow your child's Mandarin vocabulary as they spot different items in the room and learn the Mandarin word for each item.
Matching picture cards: You can create picture cards with Mandarin words for your child to match. Being frequently exposed to Mandarin characters will help with your child's word recognition.
Supermarket shopping: Pretend you're shopping together with your child and converse solely in Mandarin as you 'browse' and 'buy' your daily essentials. Your child will be excited the next time you visit a supermarket as they confidently tell you both the English and Mandarin words for each item.
Playing doctor: Many children love playing doctor with their toys and it's a great way for kids to learn the different parts of the body, common illnesses and even courtesy as they greet their 'patients' and converse with them.
There you have it! Five different things you can easily implement at home that can continue your child's Mandarin learning journey and help to grow their interest and confidence in the language.
---
Visit our campuses to learn about our bilingual inquiry-based curriculum.