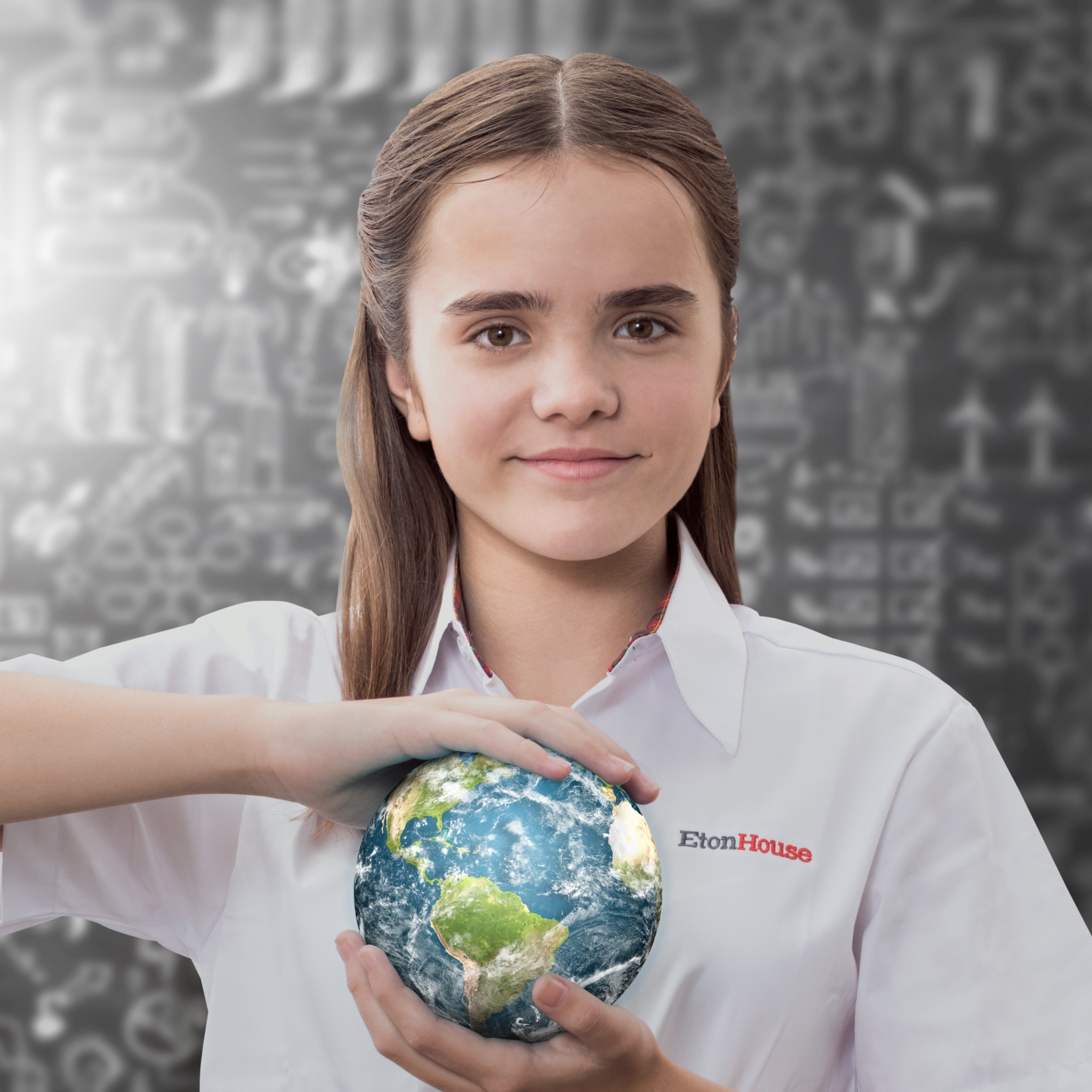 EtonHouse Singapore
June 29, 2021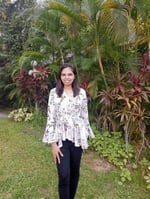 Many schools have taken to home based learning with the latest phase 2 heightened alert. While families and children are affected by this change, our educators have had to adapt to this bumpy transition while creating meaningful learning experiences for the children. Not only do they have to plan the curriculum for multiple classes, but they also have to strategise on how to engage children while providing support. It is not an easy task, and we would like to use this opportunity to find out more from their perspective on home based learning and the challenges faced. Let's also take this time to show our appreciation for their efforts in keeping our children well educated during these trying times! In this meet and greet session we speak to Priya to find out more.
Priya began her Early Childhood journey by taking a Fundamental Certificate in ECCE (Certificate in Early Childhood Care and Education) and Infant and Toddler Care certificate. Having 12 years of teaching experience in the early childhood industry, Priya found her calling to continue her passion for teaching with EtonHouse Upper Bukit Timah 215 in the last 4 years. Priya believes that every child is special and unique in their own way. A child is a thinking individual who thrives in an enriched environment. With her experience in guiding young children to enhance their skills, she also believes working collaboratively with parents to watch their children's progress and meet their needs is very much necessary.
1. Tell us more about yourself.
My name is Priya Latha Santhirasegaran. I enjoy doing yoga, dancing, cooking, watching movies, making crafts, gardening and travelling. I am adventurous when it comes to food and love working with young children. I have 15 years of experience in the Early Childhood education industry and I am happy to be counting many more years ahead.
2. What inspired you to become an educator?
I trace back to when I was working at the British Council as an assistant teacher. I found the experience so interesting, fulfilling and fun and enjoy how I get to socialise and understand how unique every individual child is. By passing on knowledge to the next generation, it makes me complete. I get a sense of accomplishment when parents give me feedback on how I made an impact on their child's life and progress, and when they share what we did in the class with enthusiasm. I am touched and felt that the need to shape young lives and further my influence to as many children as life would allow me.
3. Has HBL shifted the dynamics for you? What are some resources you utilise during this period?
HBL, just like anything else, taught me to be more IT savvy. It's a new experience as HBL means seating most of the time and meeting children only through the screens of my laptop. Indeed, the environment and routine were different for both me and our little friends. One benefit of having HBL is the closer bond that was created between parents, children and teachers. During this period, parents spend more time following up with the lessons despite their busy schedule. I am truly amazed by the extra mile that parents went to assist their children and upload their accomplishments at the end of the day. When I receive feedback from parents, I truly appreciate and view it as an opportunity for me to improve my lessons. Certainly, at the end of the day, it was an enriching experience even though the teachers and students were dispersed across individual living spaces. The learning environment for the respective children was fraught with variability but nonetheless, technology offers helpful insights into how particular factors vary across diverse home environments to facilitate HBL experiences.
I make my lessons as engaging and interesting as possible by utilising puppets, storybooks, musical instruments and some craft materials. HBL gave me an opportunity to showcase my creativity and it was a success, as my resources managed to capture the hearts and attention of my little ones. It was heartwarming to witness a majority of them seated and focused during the learning experiences! Truly priceless!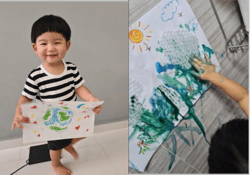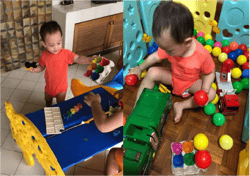 4. Has HBL given you a different perspective on education?
It has widened my mindset and provided me with opportunities for personal and professional development. It has also provided me with a platform to innovate and be efficient despite the constraints. HBL increased my confidence to try out new things such as lesson planning for better functioning pedagogy that works for the teachers and children. While preparing for HBL, teachers must ensure that lessons are well executed and materials for the learning experiences are easily accessed by parents. As a professional, I have to ensure that my professionalism as a teacher is always portrayed to parents as maintaining a strong parent-teacher partnership is beneficial to the growth of the children.
5. What are ways educators and students can stay motivated during this time? Can you share some of your experiences?
Teachers could have a weekly meeting to share feedback with the other teachers on what works and areas that can be improved. Encouragements from team leader and parents keep educators going as it can be nerve-wracking to conduct lessons in the presence of parents. Being confident and having a goal is important. Goals are a critical component when planning for HBL experiences. They prepare students so they know what they need to do for learning to occur. The parent-teacher partnership is very crucial during this time as parents are facilitating children and their learning. Staying connected and motivating each other is important as teachers need to build a sense of community in our online learning.
I encourage children to ask questions without having the fear of being judged and provide positive and motivating feedback. To instil a sense of accomplishment in children, they can do a show and tell.
Find out more when you download our Ebook.