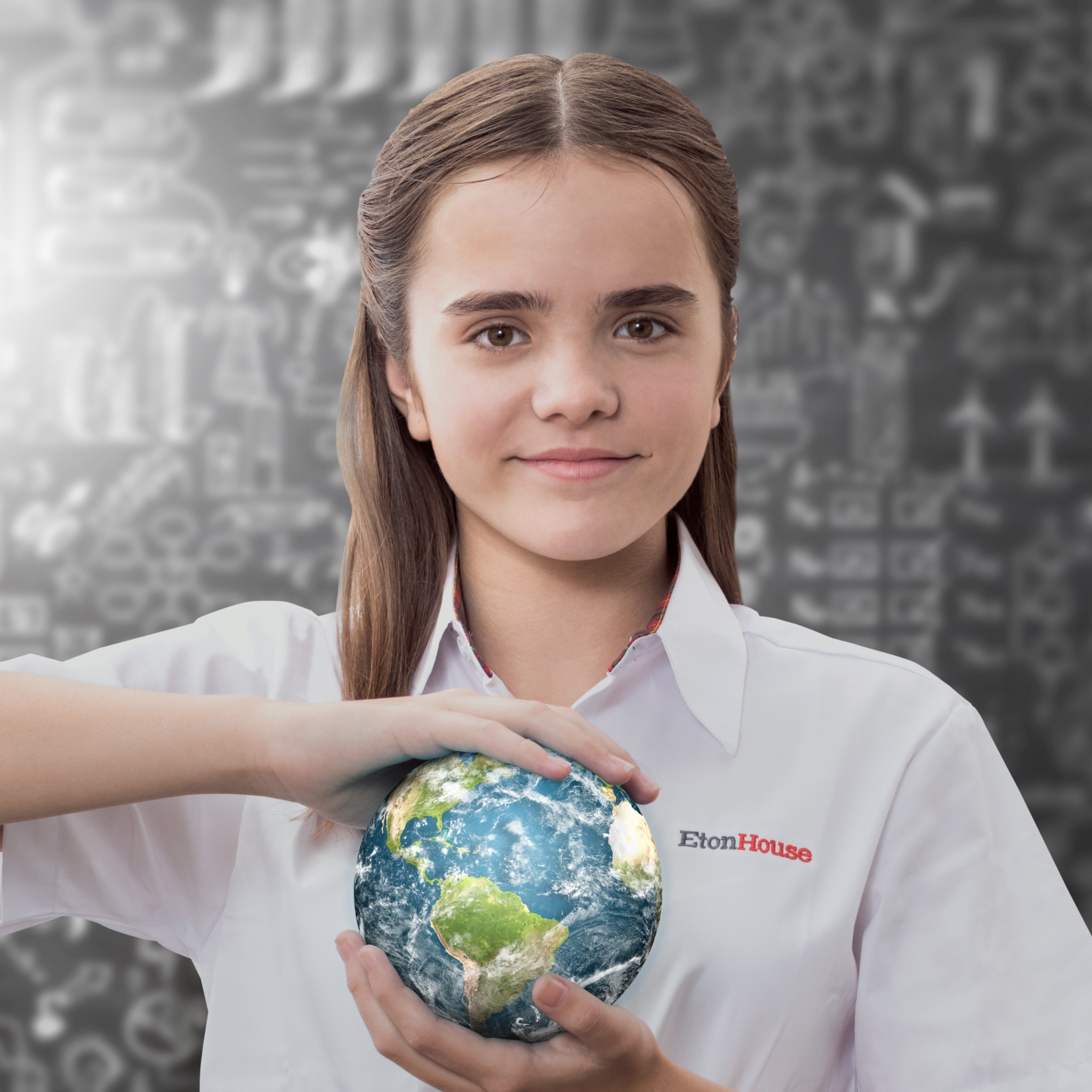 EtonHouse Singapore
March 31, 2017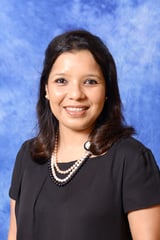 "EtonHouse Pre-School Vanda is a home away from home, and a learning community, where everyone matters and is respected for the ideas and opinions they hold," describes Munia, Principal, with a beaming smile.
Munia started her teaching career in Bangladesh in 1993, and now has more than 20 years of rich experience in education. With a strong passion for working with children, she obtained the Specialist Diploma and Leadership in Early Childhood Education from EtonHouse Education Center. She also holds a Master of Arts in English Literature. In 2010, she became a senior teacher in EtonHouse Vanda, and took on the role on Principal in 2015. Munia firmly believes that the early years of a child are the vital years of learning. She is motivated to bring out the best in children, and believes that learning is most effective when children build new understandings with an active reconstruction of existing knowledge.
Let's hear more from Munia in today's Meet & Greet interview!
1. Full name/ Nickname?
Syeda Munia Ahmed, known to all as Munia.
2. Where were you born and where did you grow up?
I was born in Bangladesh, a beautiful green country with 6 seasons. I spent most of my time during my childhood in Dhaka, the capital city of Bangladesh. However, I had opportunities to spend significant amounts of time in different parts of Bangladesh, as my parents were army personnel and were posted in various cities in Bangladesh.
3. How do you like Singapore? What is your favourite local dish?
I moved to Singapore 11 years ago, back in 2006. Ever since, I have fallen in love with this magnificent city, where both Eastern and Western cultures are absorbed. Singapore is one of the most ideal and safest cities to raise your children. I would say that I have been spoiled by Singapore because of the convenient facilities and numerous opportunities that it provides to its people.
There are so many local dishes that I like! My favourite has to be the classic hawker style 'Chicken Rice', with its mouthwatering spicy chilly sauce.
4. What do you enjoy doing in your free time?
I enjoy spending time with my family and listening to music.
5. What inspired you to become a principal?
I have always enjoyed being in education, making a difference in the lives of children. I started my career in 1994, but never thought of becoming a principal. I joined EtonHouse Pre-school Vanda in 2010. Back then, I was under the leadership of some very admirable, strong and passionate individuals who inspired me to be in this position as Principal today.
6. What do you love most about being a principal?
I really enjoy the daily interactions with the parents of our students. I also love working with a team of very passionate and capable teachers and leading them to make Vanda the best pre-school in Singapore.
7. Which is your favourite spot in the school and why?
It's difficult to choose, I love the entire Vanda premise! People have often asked me why I drive all the way from the East to work in Bukit Timah every day. I tell them, it's EtonHouse Vanda's culture that I love so much and look forward to everyday. But if you ask me about a specific spot, I love the outdoors the best, as it adds such great value to our holistic learning approach.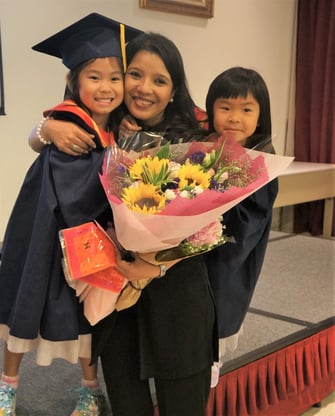 9. What is the most memorable moment in your years of being a principal and teaching?
There have been so many memorable moments for me all these years!
As a Principal, the times that we received our Outstanding Award for Teaching and Learning from Early Childhood Development Agency (ECDA) as well as the SPARK accreditation are my most cherished moments to date.
As a teacher, I remember a class which I had taught for three years, from Nursery 2 all the way to Kindergarten 2. On the bittersweet day of graduation, one parent mentioned in her speech how fortunate she and her son were to have me as his teacher, as I had made a significant impact in their lives - instilling values, emphasizing on the importance of family and imparting the spirit of giving. That was a huge personal encouragement to me.
10. Any advice for parents in supporting their children's journey of growing up?
Love your child and spend quality time with them. Remember, you are your child's role model! Inspire and demonstrate how to take ownership of his/her own educational journey.
Secondly, be a friend to your child. Share special everyday moments with them. Listen to them and show that you are truly interested. Help them to grow up as empathetic individuals.
Have a chat with Munia and her team of teachers, and immerse in our inspiring outdoor environment at EtonHouse Vanda.