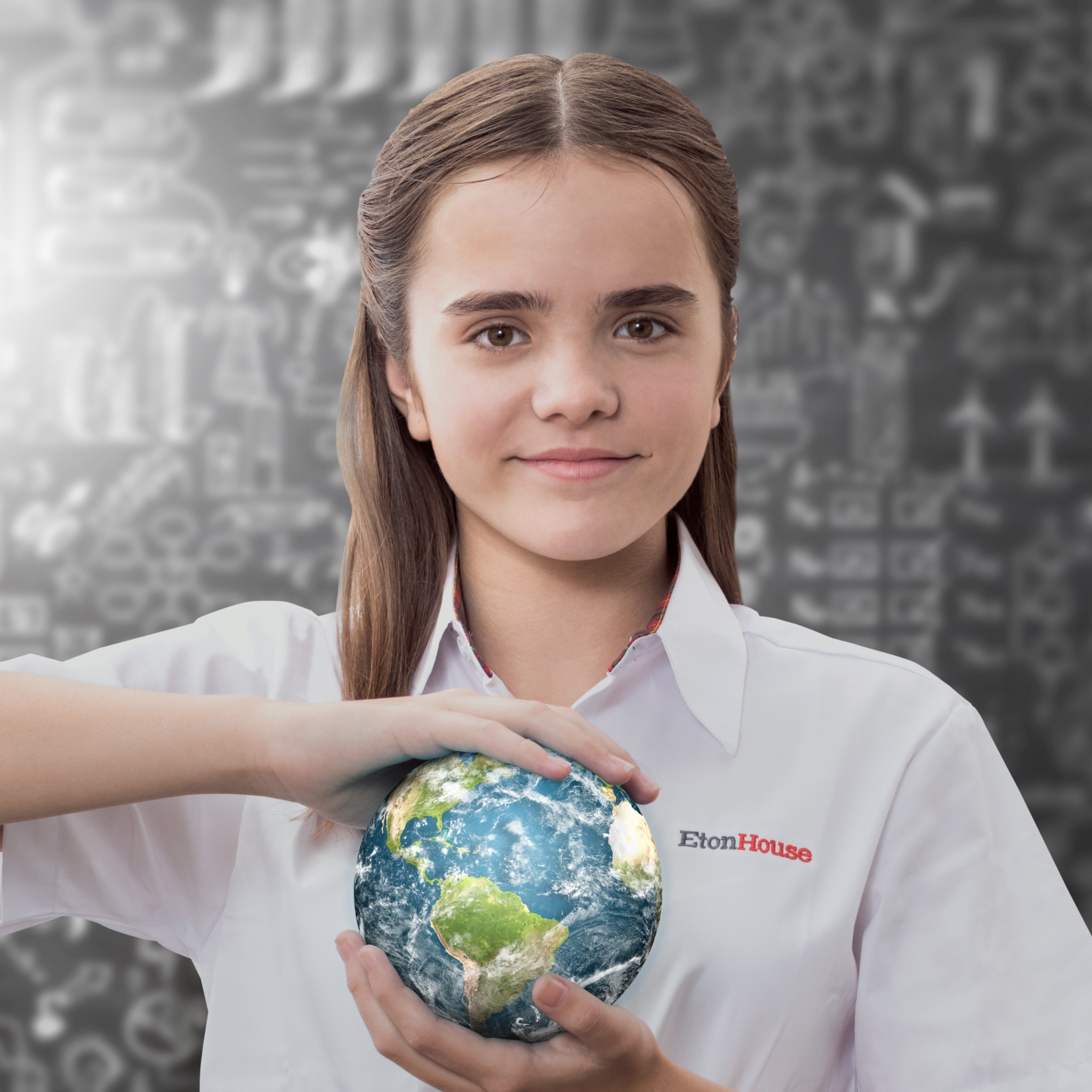 EtonHouse Singapore
January 18, 2021
Tina Stephenson-Chin, currently Director of Pedagogy at EtonHouse, has rich experience in international education and leadership. For the past 15 years, she has been an active contributor to popular academic publications in Canada and Asia on a range of behavioral and education topics. Most recently, she worked as Senior Lecturer for Middlesex University London and Open University Hong Kong in teacher qualification granting programmes, including an Honours B.A. in Early Childhood Studies.
Let's hear from Tina!
Where were you born and when did you come to Singapore?
I was born in Canada but I consider myself an Asian expat! A couple of years in China, 15 years in Hong Kong and now into my second year in Singapore - I am more at home in Asian cities than in Canadian cities. The way I speak must have changed as well; when I go back to my hometown Toronto, people often ask me where I am from.
What do you love most about Singapore?
Just like everyone else who loves good food, I love the variety and convenience in Singapore! What I love most about Singapore is how welcoming it is for families. My son was born in Hong Kong, but Singapore has been great for him. We love the playground at Gardens by the Bay - a water park and big sand play area built amidst the trees - it's sheer playground brilliance. We also have a family membership at the Singapore Zoo and Bird Park, and love the Friday night dinner and fire shows at the Night Safari. I could go on and on about the lovely places available for families in Singapore!
What (or who) inspired you to enter the education field?
I think that young children represent human beings at their very best and I feel honored to know each of them during this precious time of their lives. Children do not carry the burdens of bias and anxiety that we inevitably acquire when moving towards adulthood. When my son was an infant, I used to look at him and reflect on how I would give anything to 'enter' his mind for just a few minutes and share his view of the world. It is the purity, openness and risk-taking nature that I truly admire about children, and their courage and curiosity inspire me!"4. Describe a typical day in your job.
As Principal of EtonHouse Newton, I start the morning handling administrative and operational matters, greeting the children and talking with parents. I appreciate being in the school - it helps me stay connected to parents and children. The rest of my day is spent talking to the teachers and administrators whose dedication is inspirational. I really enjoy leading a school, connecting with parents and educators as well as learning with the children. Our school is unique - we are an IB school, but we also offer the January-to-December calendar on an extended day. This is unique in Singapore and I have the privilege of leading a lovely group of educators in a very special environment.
On the other hand, as Director of Pedagogy, I get to glimpse the unique and vibrant work of educators at each of our schools, which is amazing. I conduct training and professional development programmes, and connect personally with each of them. I would proudly say that we have some truly passionate and skilled educators whose work is awe-inspiring!
What do you love most about your job?
I feel fortunate to wear the hats of both Principal and Director of Pedagogy! One of the things that attracted me to EtonHouse was the beauty and simplicity of the learning environment. I don't think I will ever forget my first impression of the Thomson campus - I was overwhelmed by the beauty of the environment and the commitment to child-centered philosophy evident in that environment. In all my years of early childhood practice in Asia, I had never seen anything quite like this. I wanted to understand the minds of the educators who had created that environment!
I have since realised that all our campuses (Sentosa, 718 Mountbatten, Claymore and Vanda etc.) embody a strong commitment to the Reggio Emilia approach by creating beautiful and resource-rich learning environments. Now I know many of the EtonHouse educators who are passionate about the Reggio Emilia approach, and I am honored by the chance to support them in their work. I find inspiring mentors all around me, and I love it!
What are some of the challenges in your job?
It's a hectic schedule - I am first a mother and a partner, and then I am juggling two roles within EtonHouse as Principal and Director of Pedagogy. On top of that, I'm pursuing a doctorate degree in Education right now! It is indeed a challenge, but my passion and beliefs in education keep me going.
As a parent, what is one piece of advice you hold on to dearly?
Like all parents, I love my son more than what I knew was possible and I was not prepared for the combination of joy and worry he brought into our lives. When he was born, I had actually published dozens of articles on parenting and was Senior Lecturer for a BA in Early Childhood Studies. I thought I was prepared, but I realised I wasn't!
Nothing reduces confident and loving parents to uncertainty and guilt faster than understanding and managing the behavior of our own precious child. To me, it is most important to reinforce positive behaviour and create habits and situations that make good behaviour more likely.
Over the last two decades, I have read some great books, been to important parenting talks and spent hours researching and talking to parents about children's behaviour. That is why I am so grateful for some of the great advice, I have received over the years; advice I turn to and depend upon almost every day of my life.
For me, the most important influence is Carolyn Webster-Stratton and her wonderful book "The Incredible Years". From her, I learned 3 important practices in parenting - the vital importance of play, praise and positive language. For example, when I notice my son's behaviour beginning to slide - when he is whining, complaining or arguing - the first thing I know is that he needs some time to play with me or my husband. Secondly, while we play, I praise him and this helps him feel reconnected, and it is also a great way to model behaviour at home. Often, after a long day apart at work and school, we need time to realign with each other, focus on each other, and the behaviour gets sorted out without any shouting or frustration. We have practised this since the start, carefully creating a safe and loving environment for our son.
Visit EtonHouse Newton to have a chat with Tina and her team of teachers.