Bengt Rosberg and Diana Rosberg
Bengt Rosberg, Principal. Diana Rosberg, Assistant Head of School & PYP Coordinator of EtonHouse International School Malaysia.
March 29, 2017
Students at International Baccalaureate World Schools are provided a unique education with a wide array of benefits. IB Primary Years Programme (PYP) students enjoy learner-centered teaching, with an inquiry-based transdisciplinary curriculum model. This means that teaching and learning are designed around what children need, and how they learn best. This stands in contrast to traditional schools, and IB schools ensure that students are not just memorising key facts. Instead, students are interested in exploring vastly more important questions such as, 'Why does this matter?', 'How is this connected to other ideas?' and 'What can we do with this knowledge?'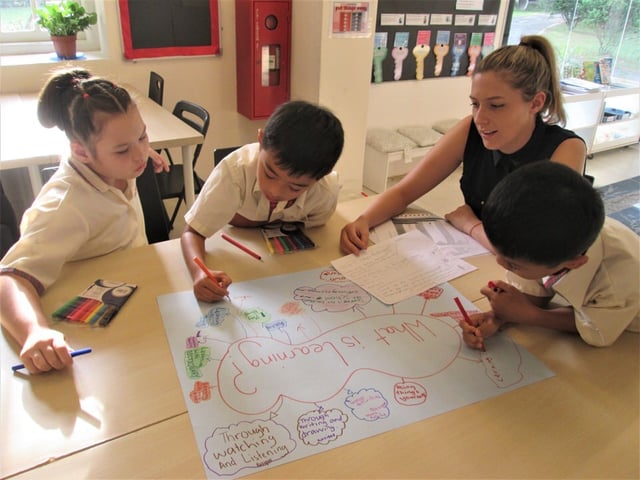 By the end of PYP Year 6, students grow significantly as independent learners and are able to plan and execute complex projects. We see this distinctly in the PYP Final Year Exhibition, in which students decide on their own what to study in an in-depth, collaborative 6-week inquiry. Students truly shine, showing the depth of their learning and their unique personalities. Teachers, parents and students alike are often amazed at the complexity of students' learning, and the significance of the action they take.
In-depth learning is a hallmark of the PYP at every level. For example, in Year 4, students at EtonHouse Malaysia International School undertake a unit with the Central Idea "Awareness of Learning Increases Effective Learning", in which they study learning itself. Students inquire into personal learning styles, multiple intelligences, growth and fixed mindsets, and how to be a better learner.
At the conclusion of the unit, each student has the tools to write two important pieces:
A letter to the teacher explaining how the teacher can support the child in the classroom.
A personal action plan, outlining the student's preferred ways of learning, plus strategies he or she will use when the learning environment doesn't fully match those preferences.
As a result of the unit, students become better learners in all areas and often find ways to enjoy and be more successful in areas that were previously viewed without enthusiasm. The highly-complex results require students to observe and analyse information from multiple perspectives, to see the big picture of teaching and learning, to apply their learning across a wide range of situations, and to change their mindset and behaviours over time.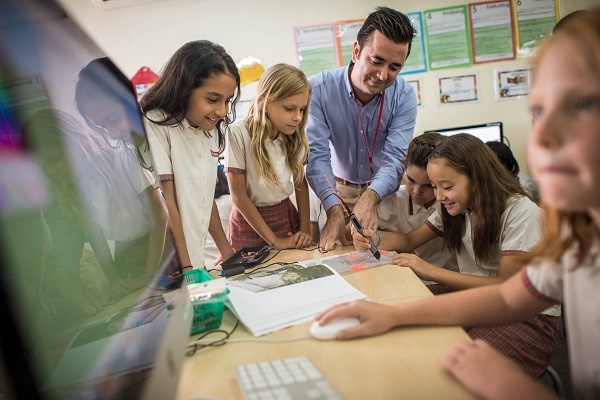 Additionally, an IB World School provides extra benefits. If students have to change schools during their PYP years, they can move easily into any of the 1,465 IB World Schools offering the Primary Years Programme around the world. All PYP schools follow the same curriculum model, with the same six transdisciplinary themes, so your children will immediately have something familiar to cling onto in their new world. Upon graduating from the IB PYP, the new schools EtonHouse graduates move on to will easily recognise that they have had a quality primary years education and are well-prepared for the next stage of school.
Also, the IB Board requires all authorised schools to continually engage in reflection and plan for improvements. This is consistent with our belief that there is always room for growth – we can always do better, and the IB provides schools with a framework to ensuring that they are striving towards new heights constantly and improving the quality of education for children.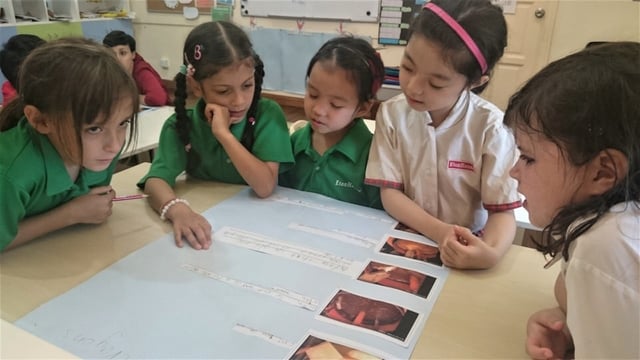 At EtonHouse Malaysia International School, this takes many forms of reflection – with collaborative planning meetings every week for every year level. Teachers come together from all the different subject areas to discuss learning goals, how the different subjects can integrate, and the best strategies for meeting individual student needs. After each unit, the teachers reflect on what was good and improvement areas. If something fell short somehow, the team of teachers look at what the issue was, and how they can re-design the learning experiences. Other reflections include group exercises to examine the recommendations made for us by the IB PYP Visiting Team. We tap into all our teachers' knowledge and experience to set priorities and find creative strategies for improvement and then follow through to ensure execution. As a result, EtonHouse Kuala Lumpur has a good understanding of its strengths and challenges, and a plan for moving forward.
Last but not least, a benefit of being an IB World School is the strong support we receive as part of a global educational organisation dedicated to improving education. The IB provides a treasure trove of resources, such as workshops, training materials, discussion forums, online libraries and access to high-level experts in very specialised areas of education. We also belong to the network of IB schools that work together to share best practices, giving us a huge advantage as we strive to improve and meet our students' needs.
We are proud to have received accreditation as an IB World School at EtonHouse Malaysia International School and will seek to continually provide quality international education to children.