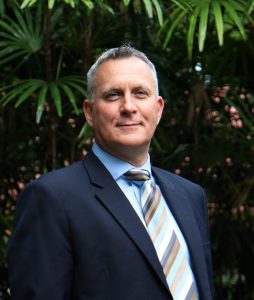 Robert Randall
Robert is the Principal of EtonHouse International School Orchard. He has 25 years of educational experience in the UK and Singapore. Robert strongly believes in a value-based education system where the student is placed at the heart of the decision-making process. Fundamental to his beliefs is the view that every student should be provided with the opportunities to be the best they can be both in and out of the classroom.
December 15, 2022
As a parent, one of the most important decisions we make for our children is choosing the right school for them. One key consideration will be the curriculum that will best meet your child's needs in the future. There are three main routes to choose from at International Schools - International A-levels (IALs), International Baccalaureate Diploma (IBDP) and Advanced Placement.

In this article, we explain why the IALs qualification is highly sought after and how it differs from others. We also take a deep dive and address some questions you might have about the high school programme.
Are International A-Levels recognised in universities outside of the UK?
International A-Levels (IALs) are qualifications offered to students ages 16 to 18 at international schools globally by Cambridge International Examinations and Pearson Edexcel. They are internationally recognised qualifications equivalent to British A-Levels, the standardised academic examinations taken in the United Kingdom. Both qualifications are highly respected by universities and employers alike and provide a direct path to university. Thousands of learners worldwide gain places at leading universities every year with International A-Levels.

What is the difference between International A-Levels and British A-Levels?

British A-Levels and International A-Levels are both qualifications that students can take in order to further their education and access universities all over the world. However, there are differences between the two. A-Levels are only offered in the United Kingdom and topics are often UK-centric. International A-Levels are offered globally by international schools and whilst the content of these courses is similar, the context in which they are placed is non-country specific and therefore are more suited and appropriate for an international context. However, both qualifications are highly respected by universities and employers alike, and provide a direct path to university.
What is the difference between the IB and A-Levels (International/UK)?
Unlike the IB Diploma Programme, which focuses on breadth as students have to study six subjects alongside the core components; Extended Essay, Theory of Knowledge and CAS (Creativity, Activity and Service), International A-Levels only require students to choose 3 or 4 subjects to specialise in and study in depth over the two years. Students can choose to study and focus on the subjects that interest them and which are required for the degree they intend to pursue at university (most university entry requirements specify only three grades at A-Level). They are also likely to maximise their potential and achieve the best outcomes/grades in these subjects by specialising earlier.
Is there an International A-Level equivalent for the IB Core - extended essay, TOK, CAS?

At EtonHouse International School Orchard, we recognise the importance of providing students with a holistic education that goes beyond academics. This is supported through the bespoke EtonCore programme, which is a combination of elective and accredited pathways and is an integral part of our Personalised Pathway Plan@16. Each student will be able to select an individualised and personalised journey comprising elective aspects of the EtonCore where they will have opportunities to develop their interests and nurture student agency and a growth mindset. These elements include:
Researching and producing an essay on a self-selected topic as part of the externally accredited Extended Project Qualification;

Driving community service projects through the EtonHouse Community Fund;

Working towards the Duke of Edinburgh Award, a globally recognised accreditation that empowers young people to learn and grow through the areas of physical recreation, skills development, adventurous journey and voluntary service;

Participating in partnerships, internships and residential programmes that give them real-world experiences; and

Collaborating with other overseas schools in the EtonHouse global network to develop international mindedness
The EtonCore programme encourages students to become well-principled, critical thinkers who are not afraid to take risks, and it is in line with the EtonHouse core values of nurturing independent learners who take responsibility for their future success. These attributes challenge students to think beyond subject-based learning outcomes and are fundamental for helping them prepare for higher education and future career opportunities.
Are the International A-Level exams tougher than the IB?
Both post-16 programmes are highly regarded by universities and employers around the world and both will offer rigour, challenge and reward. Following the International A-Level programme helps students develop abilities which universities value highly, including a deep understanding of their subject, higher-order thinking skills, problem-solving and independent learning and research.
When do the International A-Level exams take place?
A distinct advantage of International A-Levels is that the students do not have to sit the final examinations all at once and can instead space them out. Students will sit for the AS exams at the end of their first year (Year 12) and receive an AS-Level grade which can also be a stand-alone qualification in its own right that is worth half the equivalent A-Level grade. Students may then decide which subjects to continue into the second year (Year 13) and take the A2 exams, which test on the content covered in the second year, at the end of the year. The final A-Level grade will be an average of the grades achieved in the AS and A2 exams. There are two examination periods within the year, the first in May/June and the second in October/November, so students have the flexibility to resit and retake modules if necessary.
Do you have some guidelines for International A-Level subjects for different career options? When do these discussions take place?
The Personalised Pathway Plan@16 is an individual action plan following discussions and interviews in Year 11 between the student and key staff to identify the most appropriate International A-Level courses to maximise academic potential. These discussions also include conversations connected to the student's career aspirations and advice by experienced teachers enables them to make informed and appropriate subject choice decisions. Due to EtonHouse Orchard's small class sizes, teacher-to-student ratio and mantra that 'every student is known well by every teacher'; we believe that the opportunity to provide a truly individualised educational experience can become a reality.

To learn more about our High School programme, visit EtonHouse International School Orchard.