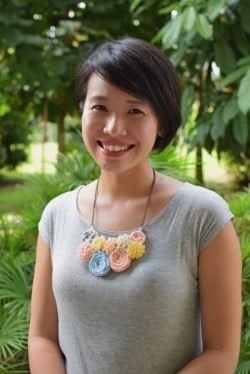 Denise Teo
Denise is a Pedagogist at EtonHouse. Denise joined EtonHouse in 2011 and has 16 years of experience in early childhood education. She holds a Bachelor of Science in Early Childhood Education from Wheelock College. She believes that education is not about the end product, but the process to discover, create and think. She also believes that children have infinite abilities to wonder, explore and create, and are capable of building beautiful and lasting relationships with people around them.
January 18, 2021
In our second series on 'why worksheets don't work', we explore the concept of provocation pages to understand how they align with the natural way in which children learn. Denise Teo, Pedagogist at EtonHouse, shares with us the relevance of provocation pages in the process of learning Chinese.
Provocation pages provide authentic ways to assess children's learning, offering the following advantages:
Organic, everyday use that encourages the application of high-frequency words
Opportunities to practice strokes
An opportunity for children to practice listening, speaking, reading and writing
Sequential learning on topics and ideas that are interesting and useful
Respectful & differentiated learning opportunities for children
Individual expression and an expansion of ideas
Opportunities for children to come together and work independently
Opportunities for teachers and children to be reflective
Teachers and children work together to co-create the materials
The materials used are child-responsive resources
An opportunity for educators to communicate to the children that their ideas are respected and valued –

our image of the child
It provides information concretely and efficiently of the learning happening in class, even for parents who do not speak Chinese
Works on oracy, in-class sharing of work in visual and written forms such as show and tell
Download our free e-guide on Top Trends in Education That Every Parent Should Know.
Learning Story
Children from EtonHouse Pre-School at Upper Bukit Timah celebrated International Dot Day, a global celebration of creativity, courage and collaboration. The event came about when a teacher by the name of Terry Shay introduced his classroom to Peter H. Reynolds' book "The Dot" on September 15, 2009. Since then, it has become a worldwide celebration of creativity and visualisation.
Children from the K1B class at EtonHouse at Upper Bukit Timah explored 'abstraction' through creative expressions while recognising important characters and high-frequency words. The provocation pages on 'dot day' provided them with writing practice, vocabulary and spoken language development by learning stroke order and practising writing skills for significant and high-frequency characters. Creative art offers the opportunity to document learning and for children to work both independently and collaboratively. The outcome could be a large display, a performance or a book; authentic ways to document and assess children's learning while achieving their learning goals at the same time.
Have a chat with our educators to learn more about our unique curriculum.