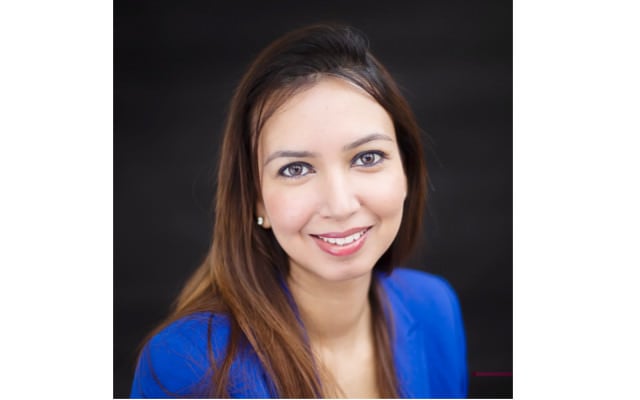 Bipasha Minocha
Bipasha is the Group Chief Marketing Officer of EtonHouse. She is a mother of a teenager. She holds a BA (Hons) Econ, MBA (Finance & Marketing) and Dip. Pre-School Teaching. Bipasha has been with EtonHouse since 2007 and has more than 20 years of experience in content, marketing and communications.
November 25, 2022
When rote learning can no longer promise success, or be relied on to meet the new expectations of the 21st century, we know it's time to challenge those prized model answers.
With research building a strong case for an inquiry-based approach to education, many educators are now seeing the significance of a pedagogy that fosters a spirit of inquiry, nurtures critical thinking skills, encourages strong communication skills and develops resilience in problem-solving.
For instance, infants turn towards voices to discover sounds, grasp things to discover texture. Adults push boundaries and create new inventions through experiments; improve living by questioning the status quo.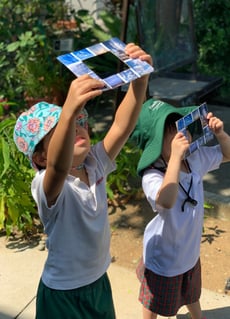 Likewise, children are a curious bunch. They love to ask questions. Their ideas and interests mark where a meaningful learning process starts, for both academic content, as well as life skills much needed in the 21st century.
In EtonHouse, we encourage this innate ability of young children to think creatively, to investigate and learn by being fully engaged in the process. Our teachers are therefore not mere transmitters of knowledge but act as facilitators, guides and mentors of the children's learning process and walk beside them in their learning – not 'telling children' what and how to think, but supporting children to be independent thinkers and innovators.
A glimpse of inquiry-based learning in our Pre-School
An example of this was a line of inquiry that emerged in the kindergarten class at EtonHouse International Pre-School Pak Shek Kok, Hong Kong spurred by the children's interest around their own homes and the way they are built. It extended to their friends' homes and homes around the world. They talked about materials to build houses and how the materials would differ based on the context and types of homes. While investigating the architecture of houses, the children's thinking extended to the design and layout of the interior spaces in homes. It encouraged abstract thinking skills amongst children as they engaged in creating spaces inside their 3D home designs. Building their own houses also encouraged spatial orientation and literacy and numeracy skills, while giving children an opportunity to engage with real materials, research using technology and interact with experts in the subject - a fun and meaningful way to learn.
This learning story is a reinforcement of our pedagogy where we focus on the 'strengths' that children bring, rather than the more traditional perspective of what children 'cannot' as yet do (a deficit model). When we 'see' children as strong and competent learners, full of potential, we change the way we interact with our learners. In our schools, children are not 'sponges' or 'clean slates' for adults to write in. They engage in learning experiences that respond to their individual strengths and not what all children at that age and stage can and will do. Thus our children demonstrate skills and abilities far more complex and sophisticated than what you would normally expect. Our children require these skills in order to be successful in the rapidly changing world that we are living in.
More recently, our kindergarten children of EtonHouse International School Claymore embarked on an inquiry journey into chemical reactions - The Technology of Life. Follow them through their learning journey and watch as learning becomes visible.
Visit any of our EtonHouse schools today and experience our inquiry-based curriculum.