Lexi Larcher
May 19, 2017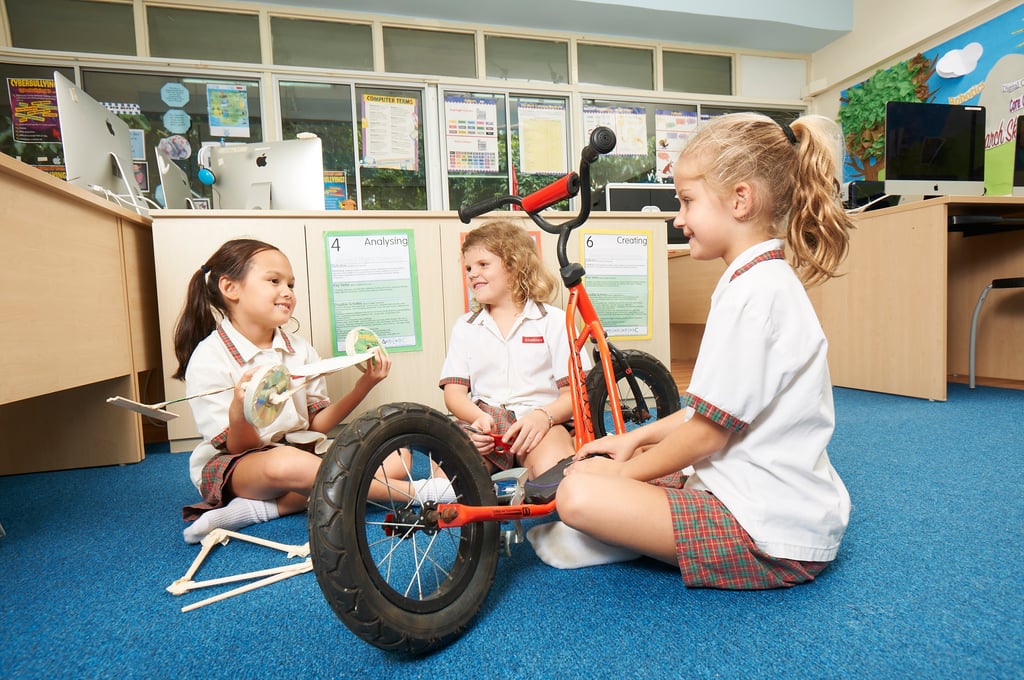 The tinkering and making movement has caught on like wildfire at EtonHouse International School Broadrick. Tinkering is the art of 'composing and decomposing physical things to suit a variety of purposes - from practical to whimsical'. (Dale Doughtery, MAKE magazine) In fact, students revel in taking things apart, putting them back together, and making new things. Not surprisingly, students eagerly signed up for a spot in MakerSpace, the minute word got out that a school-wide Toy Competition and MakerSpace were in the works.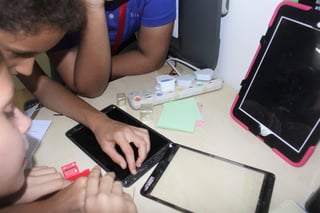 The MakerSpace is a dedicated collaborative space in the school for exploring, creating and inventing and it is filled with materials available for the students to tinker with. Step into Makerspace and you will observe students joyfully making things like colourful pencil cases, LED picture frames, circuits or taking things apart like a scooter, disco light and an iPad. There is something satisfying and magical about the process of tinkering! Students might feel frustrated initially, then triumphant, when being confronted with a challenge. There comes a real sense of freedom when students have opportunities to make something with their very own hands.
That is precisely how Linda and Chloe felt as they set out to refurbish some worn ear muffs in the ICT lab. Chloe from Year 6 said, "We noticed the ear muffs on the headphones were tattered and the sound wasn't audible. Through some sound testing, we found out that pom poms and felt could replace the old padding. The sound improved and they were more comfortable to wear."
Another small group from Year 4 was equally motivated to make something new out of a recycled bottle. "We're inspired by things that produce energy because we're learning about energy in our Unit of Inquiry," shared Gilly. Keoni chimed in, "In Art class, we are learning to express energy through art, and that is why we wanted to use various materials like wires, batteries, motors and recycled materials to make a moving car." It was inspiring to listen to the conversations and watch the group collaborate - testing and retesting, questioning, experimenting and finally having the "Aha!" moment when they figure out how to properly form a closed circuit to make the motor whiz.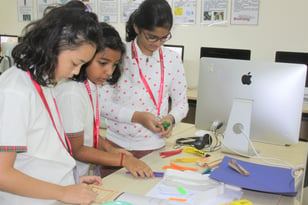 A MakerSpace is a seamless way to integrate S.T.E.A.M concepts and PYP learning with extra-curricular activities in school. From the students' perspective, the magic of tinkering is why they come to MakerSpace, day after day. Brainstorming and creating is a powerful and meaningful way to engage with one other, using various tools to uncover the endless possibilities of everyday things around us.
As the poet Frank Bidart once wrote, "we are creatures who need to make." It is how we learn who we are.