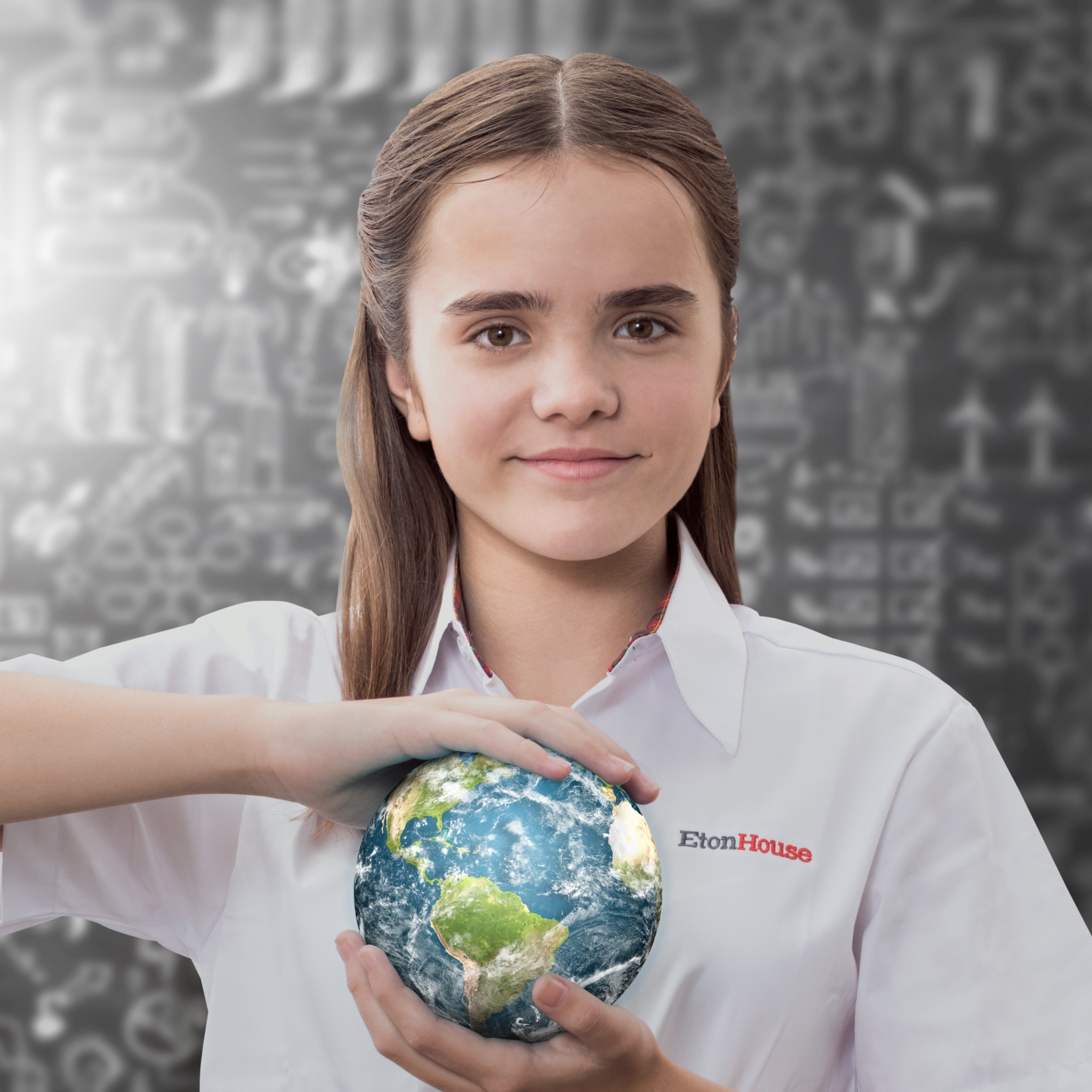 EtonHouse Singapore
March 18, 2022
Creativity, resilience, and passion - these were the traits the founders and early leadership team embraced in order to sow the seeds of the EtonHouse dream. Had it not been for the early pioneers and visionaries who took significant risks to do what they believed was right for the children, we would not have realised this dream, which has touched the lives of thousands of young children and their families.
In this article, Mrs Ng Gim Choo, Founder and Managing Director of EtonHouse International Education Group, shares the story of her inspirational journey, and her philosophy of care and respect for both children and educators. This is the story of EtonHouse.
"When I was a girl, there was nothing joyful about education," Mrs Ng says. "We were at school to learn from our teachers. It was a top-down, non-negotiable, one-way process, no matter how difficult the subject was."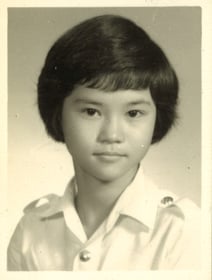 She attended a Chinese-medium school back in the 1950s and 60s, when Singapore was still emerging as an independent nation. Luckily, she was a good student, and her teachers never treated her unfairly. But, she witnessed some terrible punishments in school. Her teachers would throw blackboard erasers at students, cane them on the knuckles, or even force them to stand outside the principal's office with a signboard around their necks, saying what they had done wrong.
It was only in 1978, when she gave birth to her daughter, that she realised that education could be different. Her sister-in-law, a teacher, told her, "You have to make sure your daughter enjoys books. Read to her and buy her as many books as you can." So, she began reading her fairy tales and nursery rhymes. It was the first time she had ever encountered stories like Goldilocks and Little Red Riding Hood. Both she and her daughter enjoyed them immensely.
However, when she sent her daughter to kindergarten, she found that schools had not changed very much. The teacher would scold her for the most trivial of reasons. Once, her daughter was told to colour a picture of a flower red, but chose to colour it purple, because she liked morning glories. Another time, she struggled to write the Chinese word for bean, "dòu". "It was a complicated word, and she was only one and a half years old, so she couldn't do it," Mrs Ng explains. "The principal told me that if I couldn't discipline my daughter, then I should keep her at home."
In 1982, her husband Mr Ng Hark Seng had the chance to work in the UK. Her whole family moved to London, and she found a new pre-school for her daughter: a girls' school named Pembridge Hall.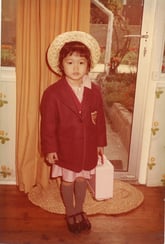 She was astonished to see how much her daughter loved it. "Every morning, I saw her wake up eager to go to school, and when I picked her up at three o'clock she always had plenty to say about her day, she remembers. "On Saturday mornings she would wake up, put on her school uniform, go to my room and say, 'Mummy, wake up! I want to go to school!' She would be so disappointed when I told her there was no school that day."
Mrs Ng was so curious about the school that she began attending classes as a parent volunteer. For the first time, she saw how students could learn through play, and how teachers could show children respect by bending down to their eye level. "There was such a warm, happy atmosphere in the classroom," she recalls.
In 1986, her husband was posted to Hong Kong. She placed her children in Quarry Bay, a primary school that used the English school system, and volunteered there as well. "At Pembridge Hall, I learned the British philosophy that learning should be a fun and joyful experience. In Quarry Bay School, I got a sense of the bigger picture of how to run a school: the structure of an organisation, from the principal to the school community."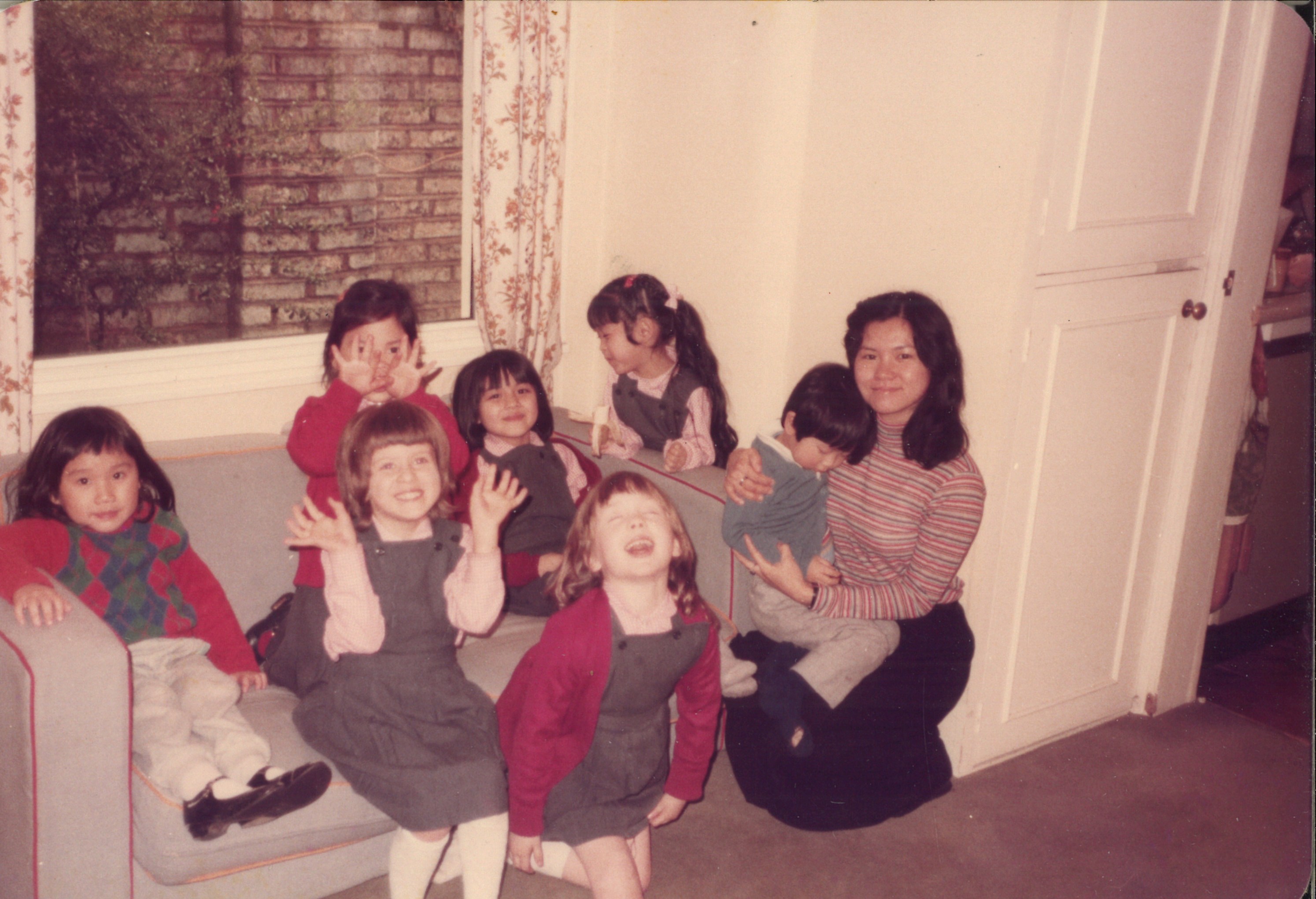 All this gave her the idea of setting up a school of her own in Singapore. She could see that the schools had become a pressure cooker, where students were forced to memorise facts by heart and under constant stress to perform well. A school that delivers learning through inquiry and exploration would change the lives of children and families. But, she didn't feel confident enough to put her plans into action. Instead, she stayed at home for twelve years, working as a housewife and looking after her children.
Everything changed in 1994. At that point, Singapore was facing a declining birth rate. Because there were so many unused primary school sites, the Singapore Land Authority began tendering school buildings out to other businesses. When Mrs Ng's brother, Jimmy Oh, heard about this, he called her up, saying, "Gim, I don't think you should be a housewife forever. You went to university. The family invested in you. You've mentioned your plan for a school. Why don't we make an offer for a site?"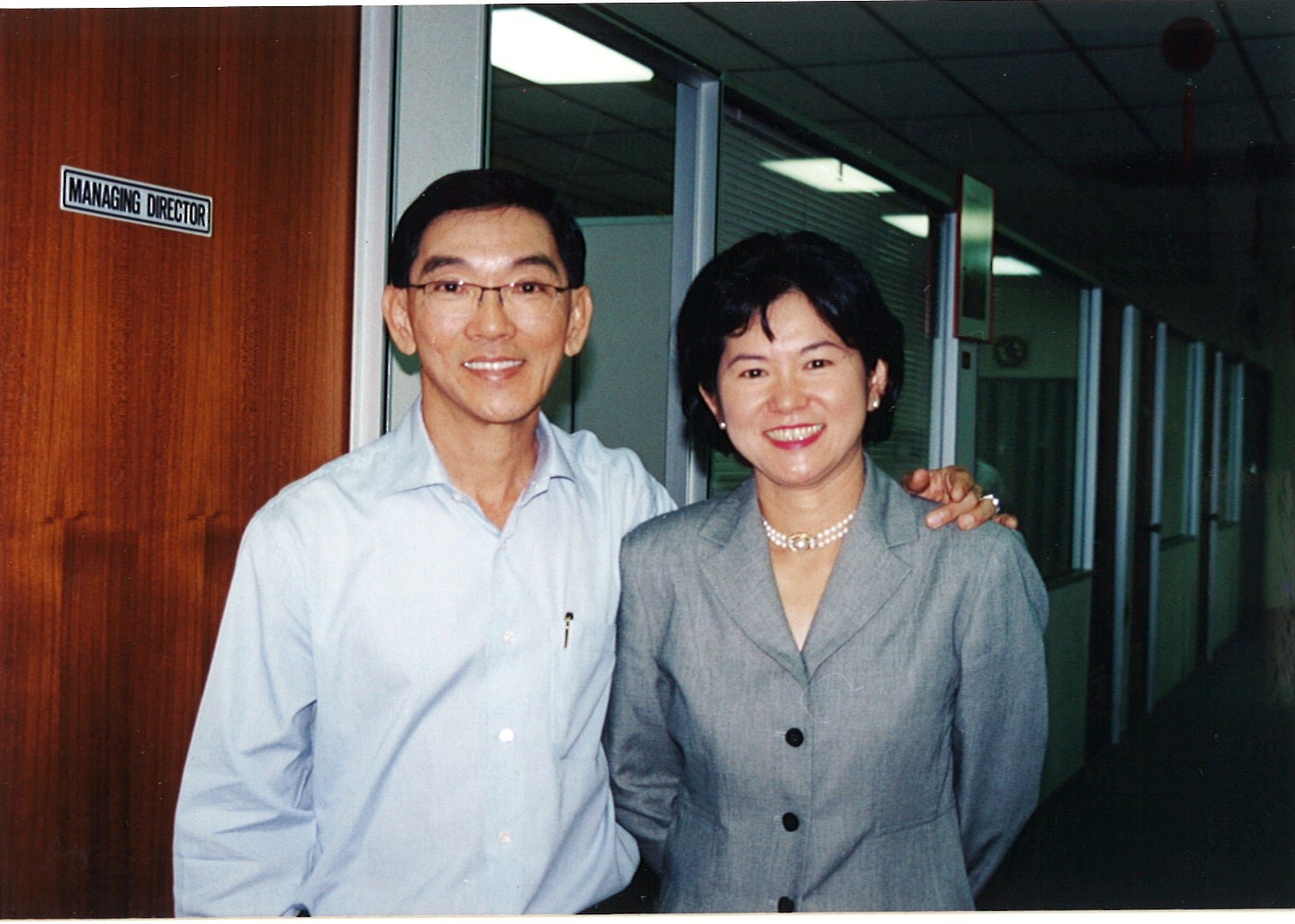 Together, they opened the first EtonHouse Pre-School in 1995. Mrs Ng still looks back fondly on those early years of running the business. "We were so small that we only occupied the ground floor of our building. Since we had only a handful of teachers, we treated each other like family. I would invite them all to my house on Chinese New Year for celebrations, and serve them traditional Hokkien food, like popiah and braised pork in buns. EtonHouse was like family for them too. They worked hard and set up beautiful displays in the classrooms. They were very committed, and their passion was really admirable."
She even underwent training as a pre-school teacher herself, so she could understand what went on at the classroom level. "One day I was teaching, and I decided to wear a beautiful red dress with buttons down the sides. Throughout the day, I kept on being pulled from one corner to another by different children, until all the buttons were gone from my dress!" she remembers. After that experience, she decided to increase her teachers' leave allowance from 21 days a year to 35 days a year. "Teaching is truly a very demanding career," she says. "I still keep that red dress to remind me how hard a teacher's life can be."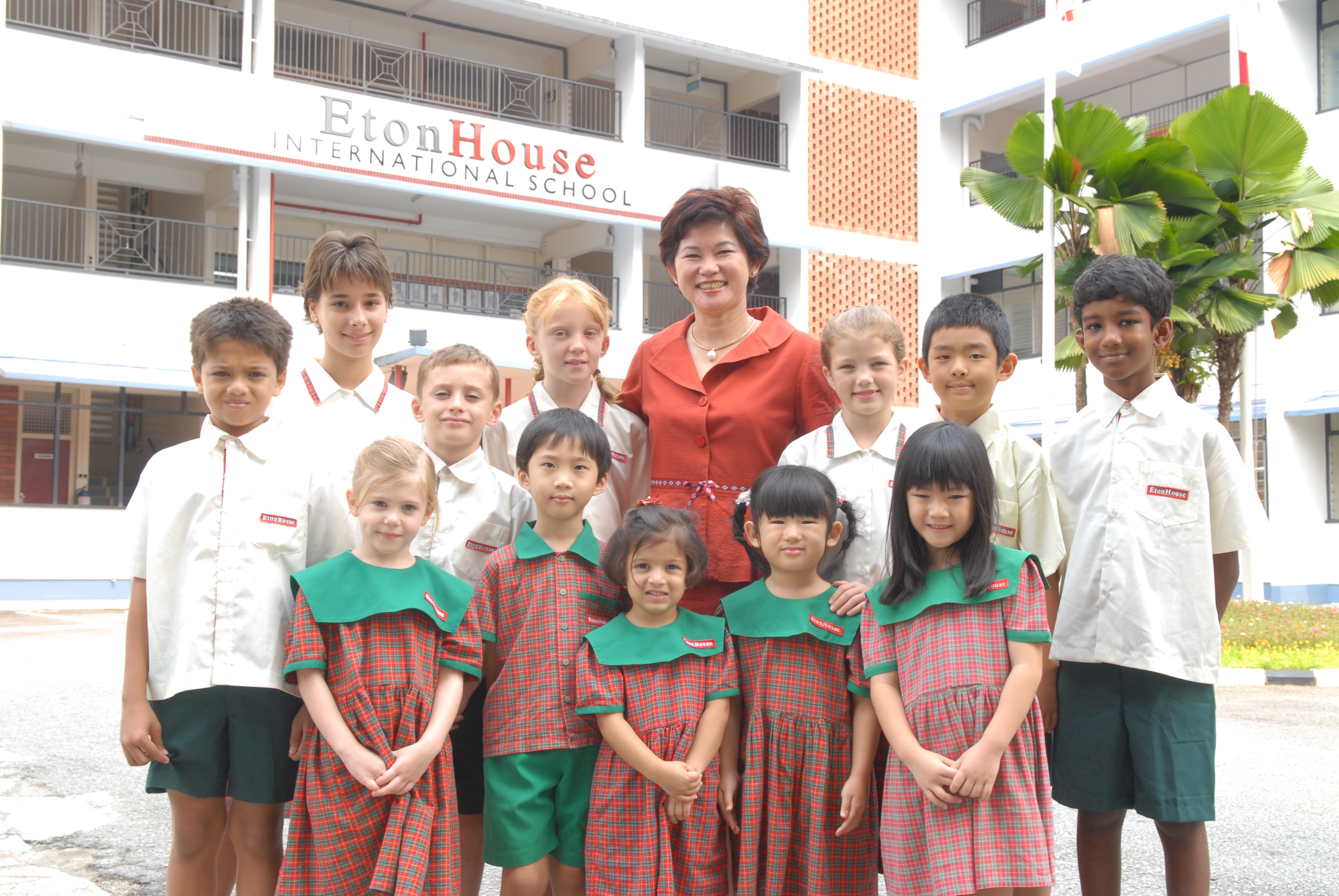 Today, she knows that her success was only possible because of the team of passionate educators and professionals who worked with her when she first began her journey. She also feels grateful to the many parents who entrusted her with their children, long before EtonHouse was an established brand name.
Above all, however, she wants to thank her family. Each member has helped her in different ways. Her brother Jimmy co-founded the business with her. Her husband Hark Seng encouraged her as an entrepreneur and later joined her in the company. Her youngest son, Yi-Xian, left his career as a banker to become part of EtonHouse. He now leads the group as the Executive Director of the company.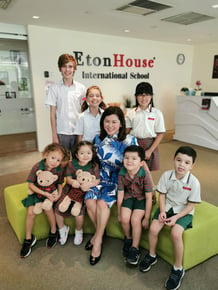 Because of all their support, she has managed to transform education in Singapore and many other countries across Asia and the Middle East. More and more educators and parents have come to realise the importance of learning through inquiry and exploration and how it shapes the lives of children.
"Every child is unique," she says. "They want love and support and to be able to express themselves. I'm very grateful for having been able to touch so many young lives these past 27 years."
This article was first published in 25 Tales, the Story of EtonHouse.