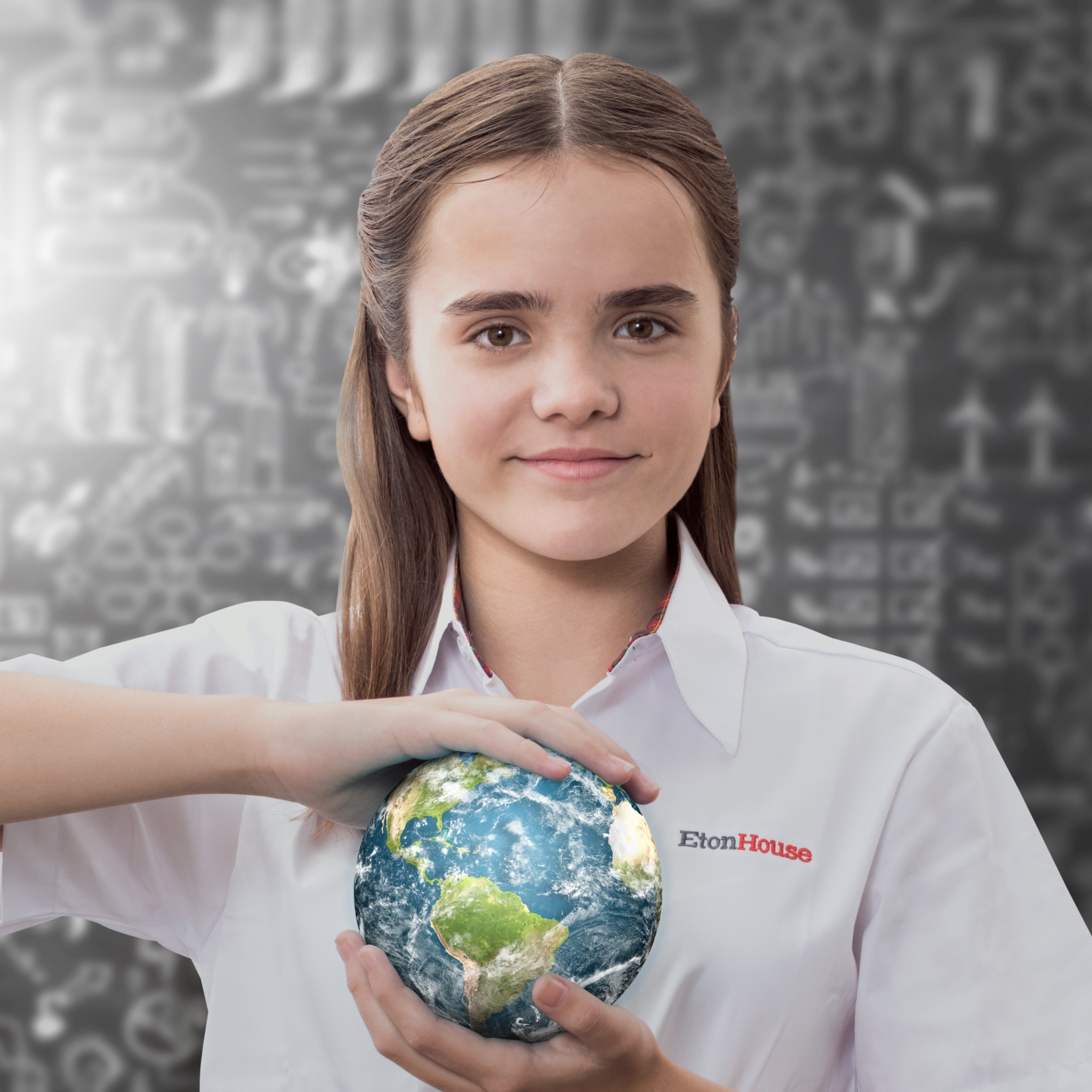 EtonHouse Singapore
May 13, 2017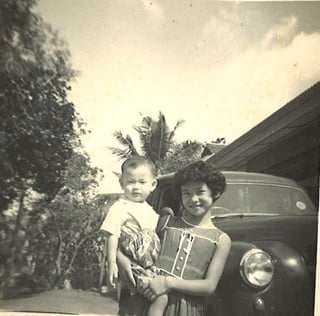 A 5-year-old girl wanted to start primary school before all her peers because she had no one to play with at home. Her older siblings had already started school. Her grandmother took her to school and asked if the school would accept her. She promised that if her granddaughter was unable to catch up with lessons, she would voluntarily take her out of school. This happened nearly 60 years ago!
The little girl did very well in school despite being the youngest in class. She went on to top her cohort and made her grandma very proud of her.
The girl in the story is Mrs. Ng Gim Choo, the Founder of EtonHouse International Education Group and a successful businesswoman, thought leader and most importantly, a mother. This is the story of her unrelenting passion.
Starting a career in accounting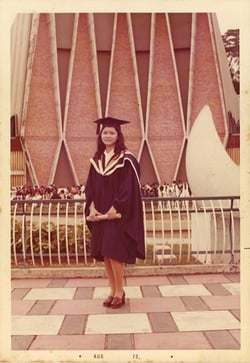 As she grew older, she joined the University of Singapore, now NUS and took up accounting. She had to work hard on her English and always carried a pocket dictionary in her handbag. All her textbooks were scribbled with Chinese words. People called her "shi bu shi" with reference to her English. Fortunately, she had good friends who helped her compile notes and she went on to become one of the youngest University graduates at the age of 20. Starting out as an accountant at Ernst & Young, she had a successful career in the industry for 10 years till she decided to give up her job and follow her husband on an assignment to London. She had 2 children at that time - E-Ching and Yi-Sheng.
Housewife in England
She gave up her job at the peak of her career to be a housewife. In her words, "That was a decision I always felt very proud of because I made it for my children. My colleagues teased me that I was going to the UK to take up a housekeeping course. But I think that was the best gift I gave my children. I fetched them from school, took them to the supermarket, read to them every night and was a parent volunteer in school. I took interest in what they were doing."
In London where her children went to school, she was intrigued by the education system and how it nurtured a love for learning. Her daughter, E-Ching picked up the English language like a fish to water. She often corrected her mother, "Mummy, don't swallow your end consonants! Pronounce your S's, your T's and your K's, and take a deep breath as if you are breathing from your toes." Mrs. Ng went on to become a parent volunteer in E-Ching's pre-school to understand the school's philosophy where she was impressed with what she experienced. Children were 'listened to' and the teachers responded to their interests and their thinking. It was different from what she had experienced back home at that time.
After a few years, the family moved to Hong Kong and she had a third child, Yi-Xian.
Businesswoman at 40
When the family moved back to Singapore, Mrs. Ng had been a housewife for 12 years. The decision to start EtonHouse was not easy. Not only was she joining the workforce, she was also going to run her own company. It meant spending time away from her family. As a mother, this was a difficult decision, especially after 12 years, but she knew that she had to do it. She wanted to start a school where children were respected, where learning was not endless drilling and memorization, but a fun and joyful experience.
It was through the encouragement of her family members - her husband and her brother - that she decided to set up EtonHouse Broadrick, the first EtonHouse campus in 1995.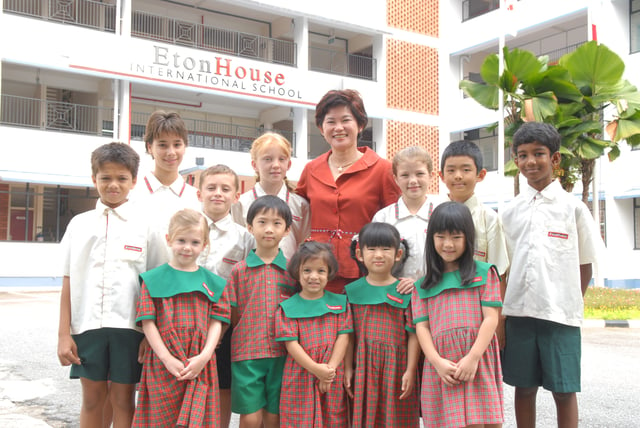 To understand what happens in a classroom, she took up a teacher training course. She also went on to obtain a Masters in Educational Management. When she spent time in a classroom as a teacher, she realised how physically and mentally demanding that job was. She changed the teachers' contracts to 35 days of annual leave. It was way more than what was offered by others.
'Believe in your dreams'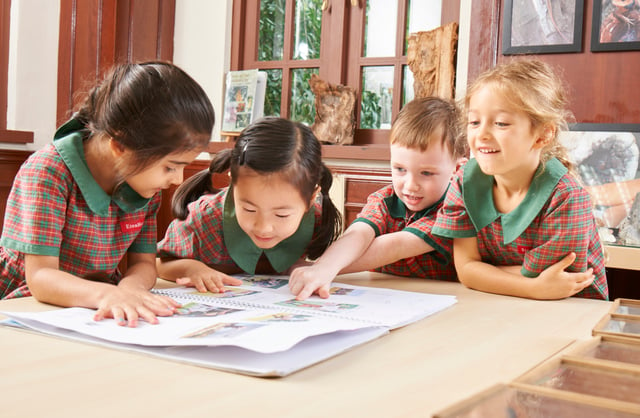 It was challenging to start something revolutionary in the 90s. An inquiry-based curriculum where children learn through exploration rather than prescribed textbooks and worksheets was a very bold move. When children went home from school and their parents asked them, "What did you do?" The answer was usually that they played. Many parents said that children could play at home. They didn't have to spend so much money sending their children to EtonHouse to play.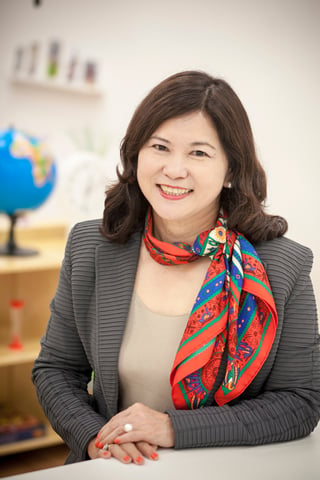 There was also no track record when the school started. Many parents pressured the school to change its curriculum if they were to stay. However, Mrs. Ng believed that rote learning and knowledge will not help children in the future. With the world evolving so quickly, knowledge can be irrelevant. What will be useful is the ability to think critically, to communicate and to collaborate. What children learn at EtonHouse is intangible. The curriculum is child-centred rather than teacher-directed. "We do not ask children to memorise and regurgitate what they have learnt. We get them interested in learning and make learning so much fun. It is about building character, caring, sharing and respect, it is about developing multiple intelligences. Of course, they also learn literacy and numeracy, but in a fun way," says Mrs. Ng Gim Choo.
Today, EtonHouse is in 12 countries and has over 100 schools. There are more than 12,000 students across the schools. Many generations of successful EtonHouse graduates are already in the workforce. Mrs. Ng's eldest child E- Ching has completed her PHD at Yale University in linguistics. Her son Yi-Sheng went to Columbia University and is a successful writer. Her youngest Yi-Xian went to the University of Virginia, worked in Boston as a banker and has now joined EtonHouse.
Mrs Ng shares, "I transformed myself over the years from an auditor to a housewife to a businesswoman. If you believe in yourself, anything is possible. I hope that young women continue to evolve even after having children. It is never too late to pursue your dreams".