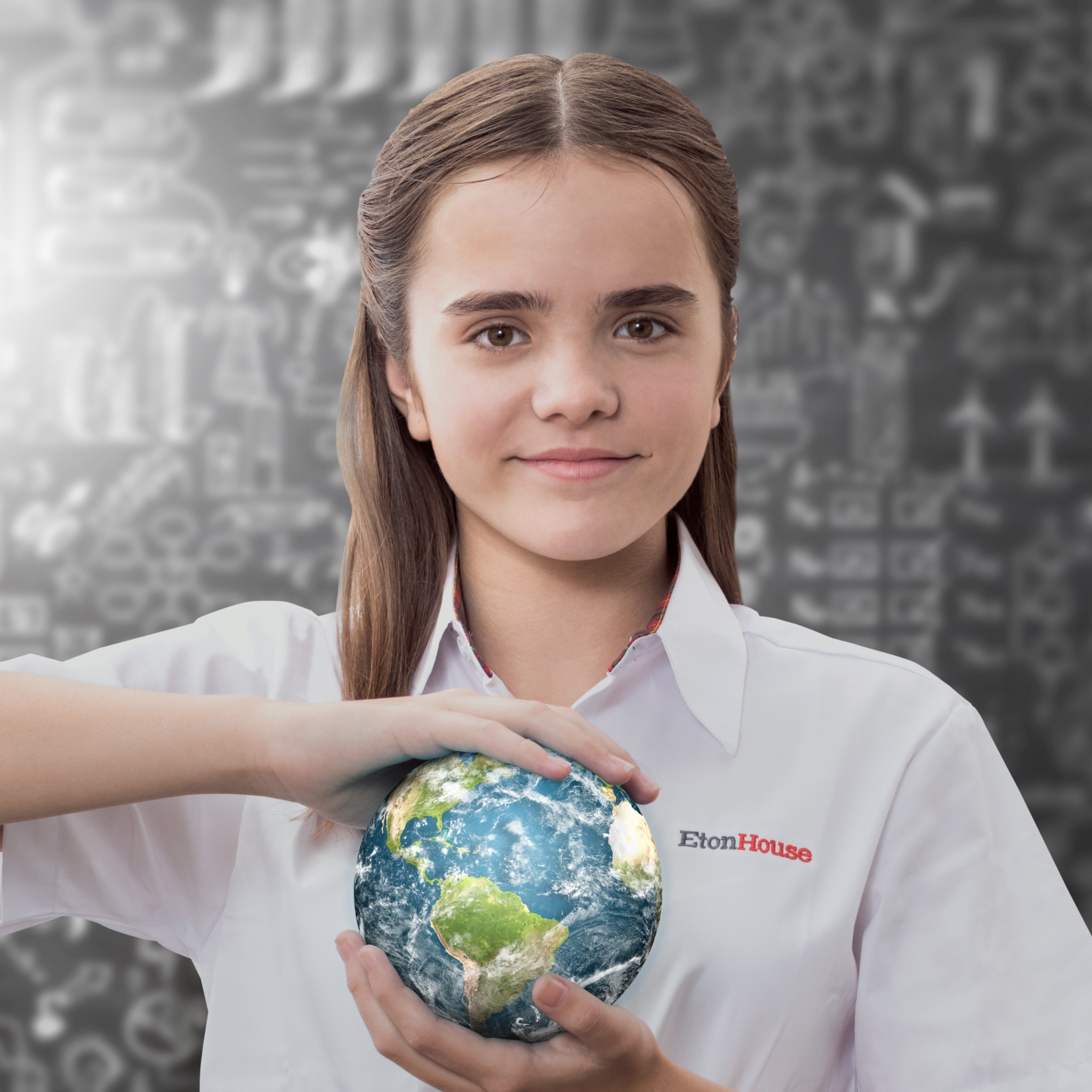 EtonHouse Singapore
March 8, 2021
We don't need a reason or a day to celebrate women. But on the 8th of March, we reflect and mark the many achievements of women in many different fields and disciplines. We also come together to raise awareness about equality. At EtonHouse, we'd like to take this opportunity to celebrate inspiring women who take on many roles to continue shaping the future of education whilst building a better society with their stellar contributions. We speak to some of these individuals.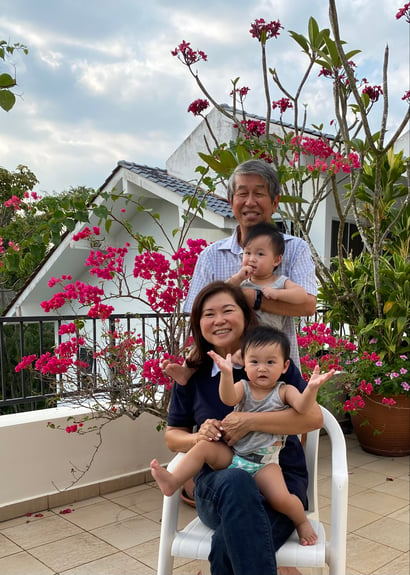 Mrs Ng Gim Choo
Founder & Group Managing Director of EtonHouse Education Group
What does International Women's Day mean to you?
When I first learned about International Women's Day, my initial thought was, why is there a day dedicated to celebrating women and not one to celebrate men? My mother worked very hard, and so did my father. When I grew older and started working, I realised the many roles women have to take on, and I began to understand. Women perform multiple tasks, from building a career to looking after the family all at the same time. I then realised how meaningful International Women's Day is.
What challenges have you faced in your career and how did you overcome them?
It is challenging to work whilst raising a family. I was lucky to have a mother-in-law who supported me and helped look after my children. We had also hired a professional Chinese nanny from Malaysia. She was a retired senior lady and was very strict with the children's upbringing, and had traditional beliefs. When I worked late, I would rush home to my children before having dinner and always read them an English and a Chinese storybook followed by an actual account of my childhood story to instil family values in them. Through this sharing they learned that their ancestors came from China and worked very hard to establish a business for generations. I wanted to spend time with my children as they grew and learned; however, my busy work schedule contradicted that. I decided to become a full-time mother to devote my time to the children. Also, I spent most of my time working and had no culinary skills when I got married to my husband (I could only boil water and prepare instant noodles!). I only picked up cooking when I had children.
Can you tell us about a role model who has inspired you?
I am very inspired by my grandmother. She came to Singapore when she was six years old and married my grandfather. My grandfather wanted to make enough money to go back to China. My grandmother, however, was very adamant about staying in Singapore and making this place her home. She wasn't educated but had a very entrepreneurial mindset, which led her to establish her own business in Singapore- a sesame oil factory. Despite not going to school, my grandmother was very knowledgeable. She has six children and brought them all up while managing a successful business. She taught me to be thrifty but always fair and kind to people. She treated her employees well and always ensured they are well-fed. She would attend their events- be it a happy or sad occasion. If she couldn't be there, she would have someone else to go on her behalf. She was very people-centric and constantly showed care and concern for everyone. I am very encouraged by this philosophy or hers.
What is one important message you would like to send out to young women who are embarking on their careers?
There are only 24 hours in a day. Prioritise your tasks, do not give yourself unnecessary pressure and get everything done in a day. Spend quality time with your family and communicate with your partner often. Time management and family bonding, therefore, is very important. During COVID-19 last year, I became a grandmother and it was like falling in love all over again. I spend plenty of time with my grandchildren, and it is a joy watching them. It was very satisfying to see them crawl for the first time, and I treasure the relationship with my daughter-in-law, son, and grandchildren.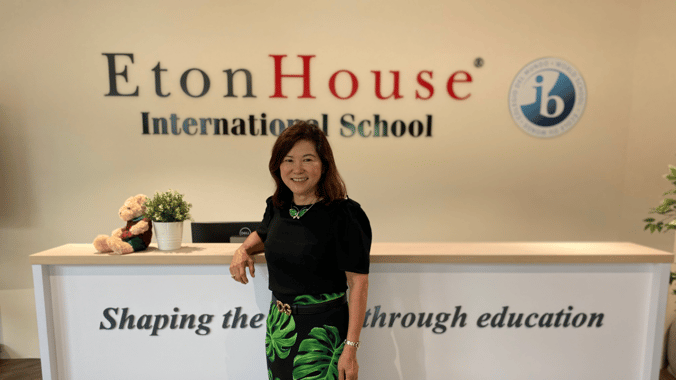 For women entrepreneurs, challenges come in the form of stereotypes in specific jobs and roles and the predominantly patriarchal society that we live in. Opportunities, on the other hand, are the better access to education now, and the ability to reskill and upskill. This pandemic, despite the challenges it poses, is an opportunity for many women to start their businesses and lead the charge out of the crisis. It stems from the fact that women entrepreneurs demonstrate resilience and grit – qualities that are important to succeed in the face of adversity.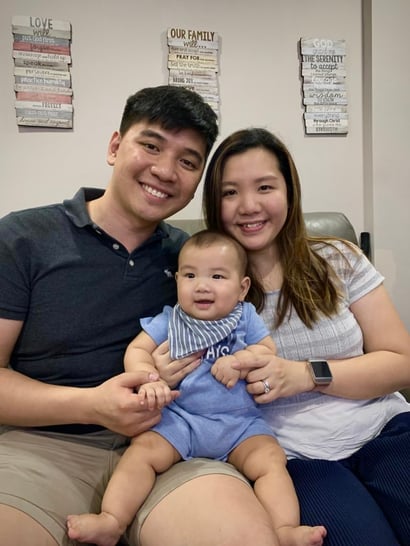 Natalie Loh, Principal of EtonHouse International School Upper Bukit Timah
What does International Women's Day mean to you?
International Women's Day is a reminder and celebration of not just gender equality but also women empowerment. I often joke that people don't understand what it means to work in a building alongside close to 40 women. These ladies are an inspiration day in and out and have taken on multi-faceted roles. They are not only a friendly face to the children, an advocate of best practices to parents in school but they are also daughters, sisters, mothers and wives to those at home. Women empowerment means enabling my team to excel at work and being present at home.
What challenges have you faced in your career and how did you overcome them?
I have grown through my own challenges and realised the importance of embracing them throughout my career. The expectations of a leader are never ending. I interact with children, families, staff and various stakeholders on a daily basis and understand that each have their own ideals. Every day is a learning curve; some days are steeper than others. I make an effort to acquire new skills from every experience, even unfavourable ones and I find myself going away a better person from it. It is important to have a sense of empathy and persevere through things I set my mind to do.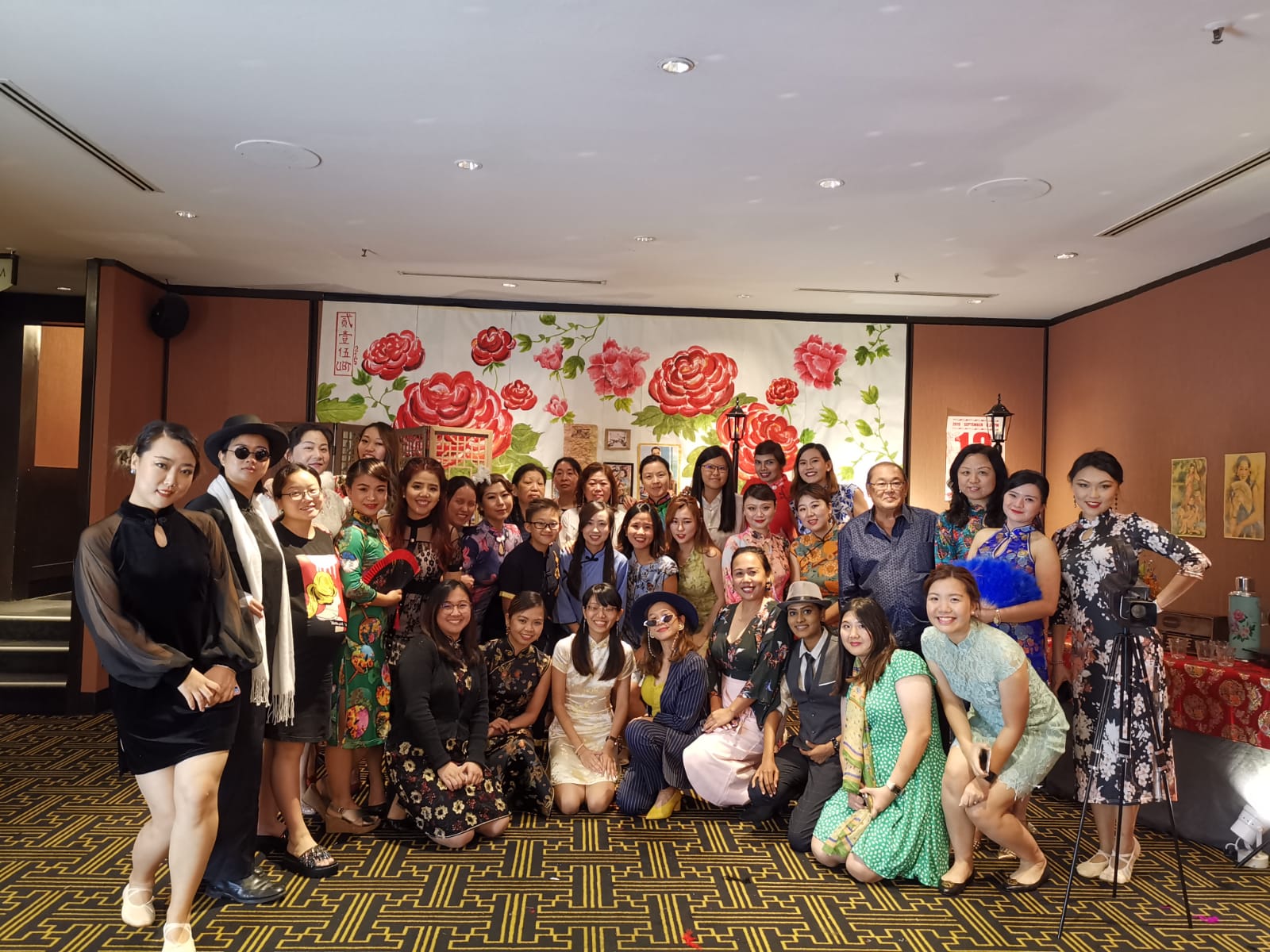 Can you tell us about a role model who has inspired you?
I am inspired by people who lead by example. Cynthia Tan is a leader whom I have looked up to in my growing years and found myself trying to emulate in my life and career journey. People would describe Cynthia as someone who exudes confidence and is always approachable, a great listener and motivator. What I really admire about Cynthia is her ability to navigate through adversities, to rise above these difficulties to earn her success and become an inspiring leader to many. Cynthia has been involved in many service projects which give back to the community freely both in kind and her time. By leading with such a strong passion and concern for those around her, she has taught me generosity and the importance to help unreservedly. Cynthia Tan retired from OCBC bank in July 2015 after serving 16 years as the executive vice president, head of group human resources. She currently serves on several boards of profit and non-profit organisations.
What is one important message you would like to send out to young women who are embarking on their careers?
We like to celebrate the big, bold, sensational achievements of people. Those are notable and well deserving of recognition, but we should also place a great importance on the simpler things that have significant influence on individuals. You and I are equally worthy of recognition today. It is not just about accomplishing things and pushing boundaries to new frontiers, but also making a positive impact to the ones that are closest to you. By being a positive influence to the people around you in your daily lives, you are championing the call to esteem women with great power!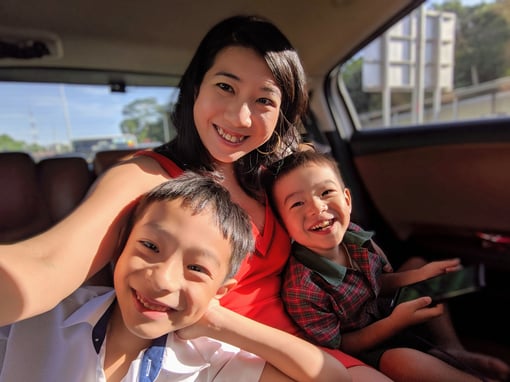 Peimin Lin, Director at EtonHouse Community Fund
What doe
s International Women's Day mean to you?
International Women's Day gives us a shared moment to reflect on where we are now and where we want to move towards. Even while I reflect with gratitude on how far women have come, I am acutely aware that there are still many things worth fighting for.
As a mother with two young sons, International Women's Day is a reminder to raise my boys free of gender stereotypes; to treat everyone equally with respect and empathy.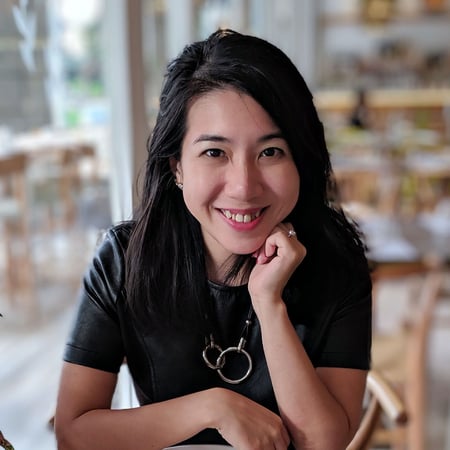 What challenges have you faced in your career and how did you overcome them?
I am thankful to say that I have never encountered any challenges due to my gender. From the beginning of my career, I have been surrounded by brilliant, passionate and hardworking women who support and uplift each other. This has been rewarding and inspiring in more ways than I can express!
As a full-time working mother, my amazing husband and parents supported me all the way by caring for the children and being my constant pillars of emotional support.
Can you tell us about a role model who has inspired you?
My father is my role model. As a father of 3 daughters, he was the only male figure in the house, and he brought us up free of stereotypes about what women's and men's roles should be. He was always shouldering on his fair share of household chores, and praising and encouraging my mother for juggling a career and motherhood. He has inordinate respect for women and would jump at all opportunities to acknowledge and highlight the achievements of women from around the world. Together with my mother who was like a superwoman, managing both work and home with wisdom and flair, I grew up celebrating the strength and resilience of women! Indeed, growing up, I never doubted that women can have it all.
What is one important message you would like to send out to young women who are embarking on their careers?
Create your personal definition of success. Success means different things to different people. Stop listening to your friends, parents, bosses or that voice in your head telling you what you should be aiming for, and how you should be doing things a certain way. Instead, stay true to your individual North Star and be guided by what matters most to you.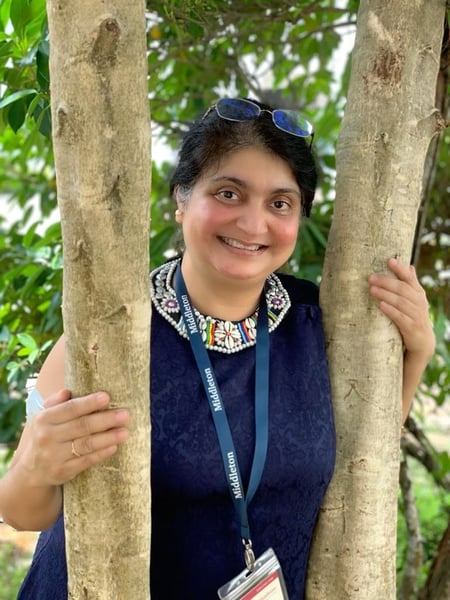 Atima Joshi, Principal of Middleton International School
What does International Women's Day mean to you?
International Women's day is a celebration of women's achievements; it is to make explicit women's contributions to our society and increase their visibility for gender equity. Having said that, over the years, the meaning of this day has evolved for me. I now see it as a day to celebrate the feminine power in our midst. Femininity beyond the traditional lenses of genders needs to be recognised, celebrated and advanced in order to develop empathy in all, towards a harmonious, respectful way of life.
What challenges have you faced in your career and how did you overcome them?
I am actually very grateful to my family, who has shaped my worldview. I did grow up seeing the need for women empowerment in my neighbourhood, in my town and the world at large, but at no point did I personally come from a place of deficit. When I approach a situation or a context anywhere, including in my career, it is from the lens of a 'person', and not a woman. I guess being devoid of this unconscious bias within myself has helped me approach any situation with confidence. Having said that, I am well aware of how long and arduous the journey has been for women to be able to celebrate their womanhood in a more equitable world. There are systemic inequities in terms of salaries, positions and
condescending and patronising view of roles, responsibilities as well as response abilities. We encounter them every now and then in our interactions as an organisation and continue to work on it. What better place than being in education in this regard!
Can you tell us about a role model who has inspired you?
My mother and aunt have been my role model in many regards. They embraced their womanhood with grace and also broke moulds on professional and personal fronts. It is also inspiring to see women take the lead in different walks of life. Jacinda Ardern, Kalpana Chawla, Maya Angelou, and recently Amanda Gorman. All of whom spark hope not only in terms of gender equity but for humanity on the whole.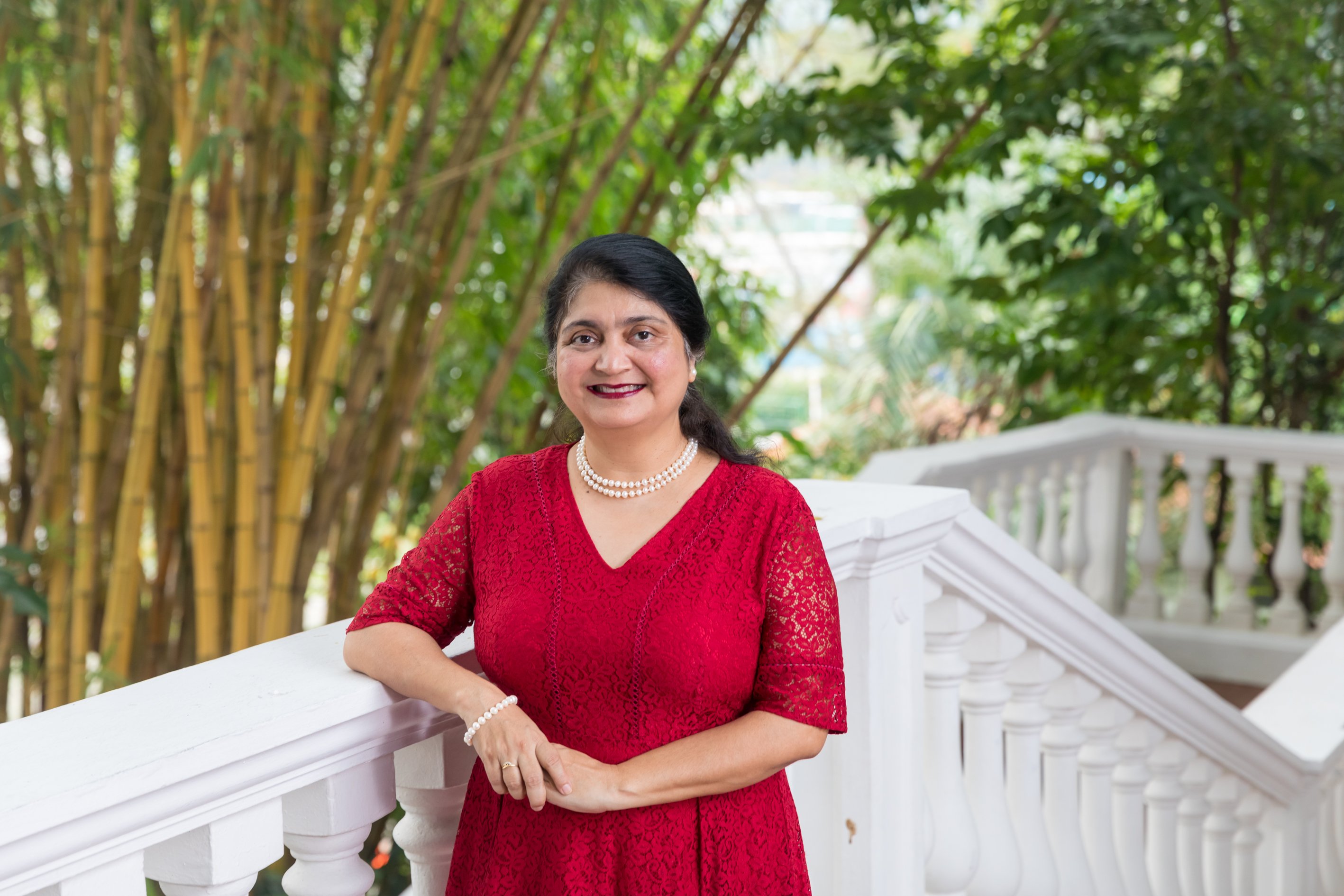 What is one important message you would like to send out to young women who are embarking on their careers?
Regularly examine your personal beliefs and ensure that you do not box up your image of a woman (or that of a man), with biases collected over generations and time. Evolve with the changing narrative; build your own. Invest in your education. Take ownership of your finances. You not only have a right to an equitable society, you also have a responsibility to create and nurture it. Being a woman is beautiful! Wear your womanhood with pride.
Happy International Women's Day!