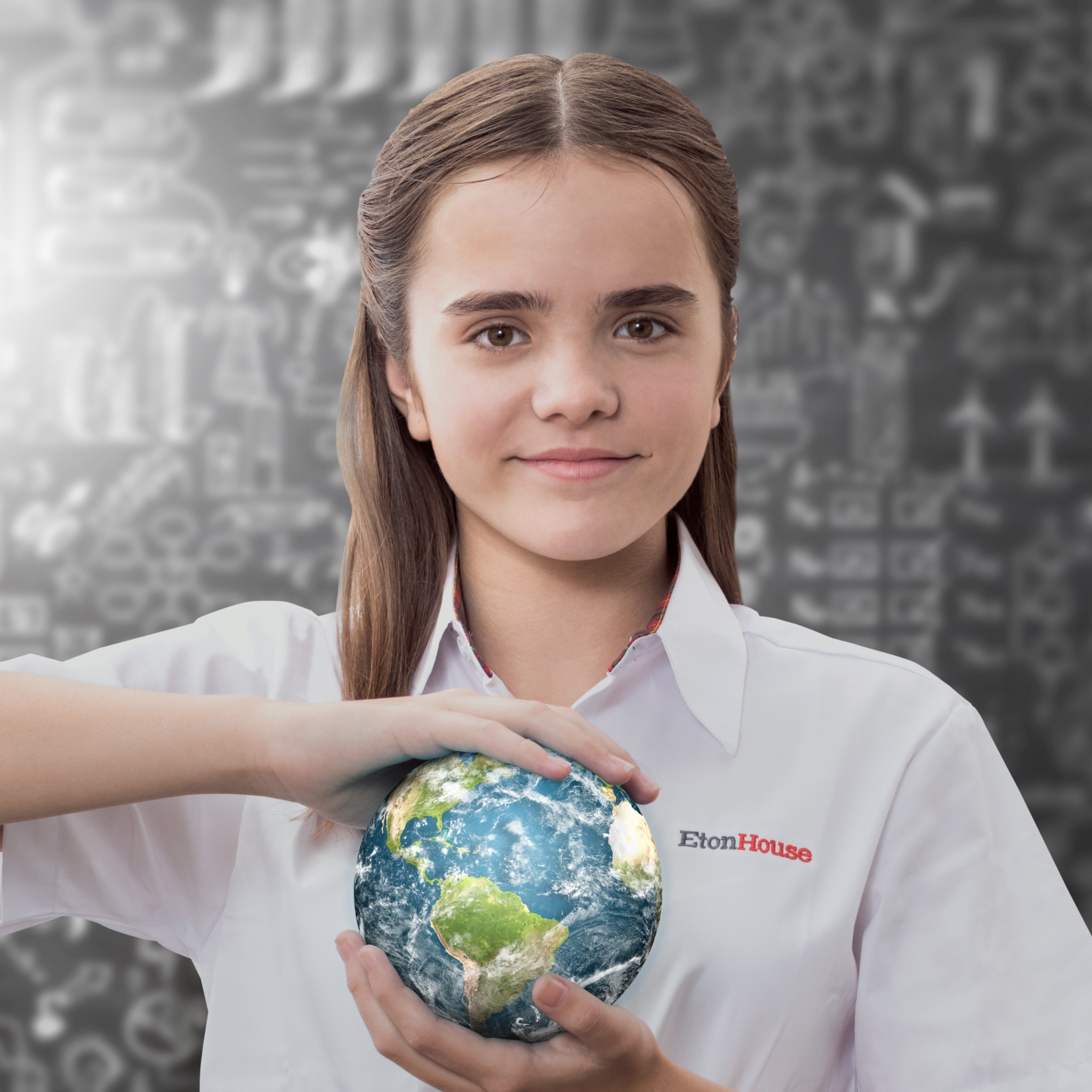 EtonHouse Singapore
January 25, 2017
EtonHouse International School is the only international school in Singapore, other than the Indian international schools, to offer a Hindi language programme to students from pre-school to primary levels. Offered daily to Pre-School students and four times a week in the Primary years, the curriculum is designed for students from Indian expatriate families who wish to start the language from scratch and/or continue developing their skills and knowledge of the language.
The Hindi programme responds to the context of the individual student and their diverse abilities and contexts, thus making the programme relevant and interesting for all.
The oral language encompasses aspects of listening and speaking. Students engage in show-and-tell sessions and oral book reviews regularly to develop their communication, social and presentation skills.
Reading and writing is a developmental process that involves constructing meaning from text. Learners explore and enjoy a wide variety of interesting, informative and creative reading materials. Students acquire skills and conceptual understanding essential to become independent readers. Students are also encouraged to articulate their thoughts and learn to express themselves through writing while developing language conventions.
Language teachers work in collaboration with the class teachers on integrated Units of Inquiry. Hindi lessons make connections as language skills are taught through the conceptual lenses or through the transdisciplinary themes. Students thus gain vocabulary related to the units through the process of inquiry, as well as stand-alone lessons.
Students extend their learning through exploration and by working in small and large groups. In order to be well prepared for lifelong learning, students need to acquire a range of skills; these skills can be fostered by providing opportunities embedded in learning experiences. Through this programme, learners get many opportunities to engage with traditional and modern stories from India, thus expanding and strengthening their vocabulary as well as fostering the IB attitudes. Learning is also made interesting through the use of specially sourced materials and mediums such as stories, eBooks and talking dictionaries.
Language learning is an integral part of the teaching and learning process at EtonHouse International School. It empowers the learner and provides an intellectual framework to support conceptual development and critical thinking.
More language options at EtonHouse International School
EtonHouse Broadrick is a mini United Nations of sorts – where multiple languages and traditions are respected and celebrated. In addition to Hindi, we also offer additional language programmes in Japanese & Mandarin.
With such diverse language choices, the school has developed a dynamic culture that gives students a competitive edge in an increasingly globalised world.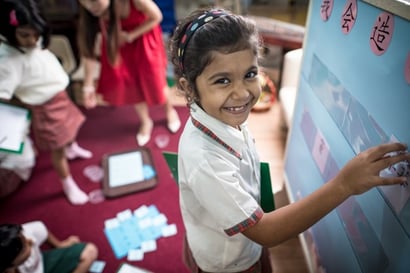 The Bilingual programme
EtonHouse International School was one of the first international schools in Singapore to offer English & Mandarin bilingual class.
Our unique dual language classroom setting helps your child acquire both languages spontaneously and effectively. Two qualified teachers (one native Mandarin speaker and one native English speaker) jointly plan and teach each lesson, taking turns to deliver different parts of the session in their native language. Throughout the day, children build and practise targeted vocabulary through natural conversations and completion of planned tasks.
Learn more about our Language programmes at EtonHouse International School Broadrick.
---