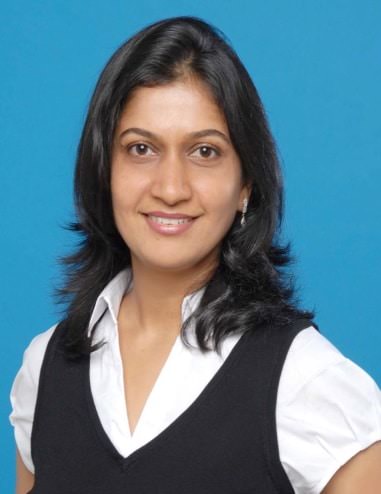 Niru Raghuram
Niru Raghuram is a Primary Science Coordinator & Year 6 Homeroom Teacher at EtonHouse International School Broadrick. As Science Coordinator, she coordinates the development and implementation of the science curriculum with the team of teachers in pre-school and the primary years. As a classroom teacher, her focus is on language, mathematics, social studies and science. Her teaching is based on the inquiry approach pedagogy – the core philosophy of the Primary Years Programme.
October 26, 2018
Science is a wonderful subject. It teaches you to ask why and to really think about how things happen. To me, this subject is important in encouraging a child's innate sense of curiosity and can also inspire a desire in them to learn more outside of the school environment. And this is where parents come in, to build a bridge between science in the classroom and in the home environment so our children grow up to be critical thinkers.
Here are 8 easy ways parents can do this, as suggested by Steve Spangler, an American television personality, author and science teacher. Spangler graduated from the University of Colorado Boulder with a dual degree in Chemistry and Humanities in 1989 and is known for creating a travelling science show for elementary and middle school students.
Ask your children lots of "why" questions
Even if you don't know the answer, asking the question helps to develop critical thinking skills. It's not so much about the answer, but that you're encouraging your child's curiosity about the world. And the best part is that you can embark on an exciting journey to find the answer together! Here's one question to kick off the learning journey: Why is the sky blue?
Encourage children to solve problems
Learning how to find answers is a lifetime skill. Don't just tell them the answers, show them how they can find the answers or arrive at a solution through their own efforts. Be patient as you encourage children to try new ways when solving a problem, and to look at the problem from new perspectives.
Find out about your child's science classes
Make it a point to talk to your child about what they are inquiring into in their science units. As you find out what they have learned, have them explain it to you, that is a good way to reinforce their learning.
Get updates from your child's teacher
Find out about the inquiry-based experiments or hands-on activities your child has as part of their science inquires. Talk to your child about related field trips, guest speakers, and classroom inquires. See if there are activities you can do at home to supplement their school learning.
Seek out ways to help your child's teacher and school
Volunteer to help with science-related field trips or volunteer to demonstrate a science experiment. Children are always excited to see science theories come alive. Remember how fun it was to build your own volcano and watch it erupt?
Minimum help and maximum critical thinking for projects assigned
Look at your child's completed project and have them share their presentation plans with you. Try not to be too hands on, but ask questions to provoke thinking. And remember, positive comments make confident scientists!
Challenge your child to "prove it!"
The job of a scientist is not just to arrive at a straightforward answer but to prove what he or she believes to be true using scientific reasoning. Whether or not your child comes up with the correct answer to a problem, play the devil's advocate and challenge them to prove it. Questions like, "Can you explain your thinking on how it works?" help to develop critical thinking skills and help the child to analyse his/her own reasoning and communication.
Share how science relates to the real world
Try to relate science to real-life situations, such as understanding the concept of kitchen science when food is being cooked or baked, how dairy is stored and why some foods are kept frozen, or how recycling helps the environment. Here, the National Geographic explains how you can teach science to children through baking cookies (which is a science, unlike the art that cooking is!).
We don't need to have a degree in chemistry, biology or physics to help our children become better science thinkers. We just have to model our own curiosity by making observations about the world around us, asking questions, and trying to explain why things are the way they are. Just by being curious, observing and asking how things work, we can encourage a child to think critically and create a desire in them to want to learn more.