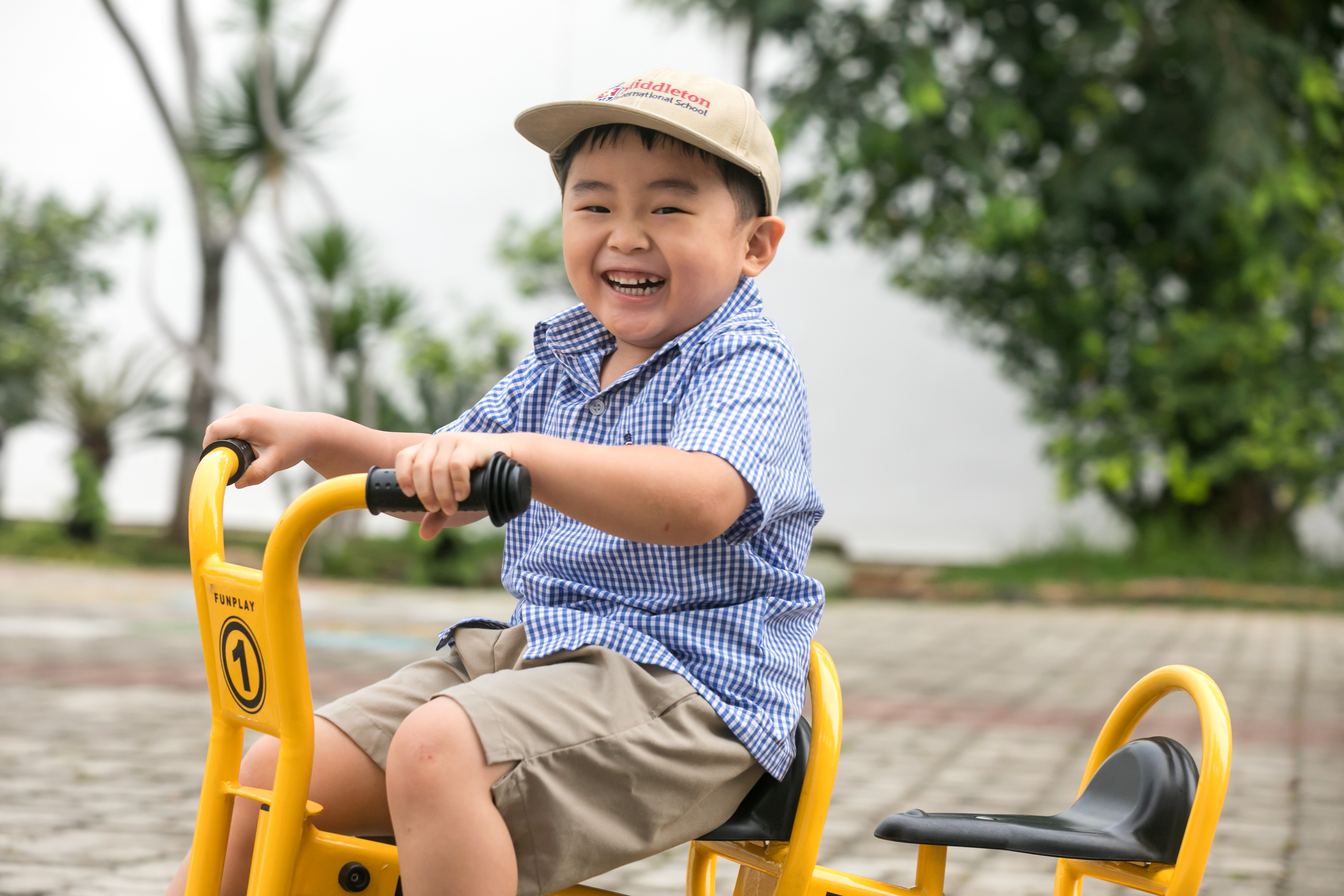 Middleton Singapore
August 26, 2022
Developing proficiency in Mandarin is a valuable life skill for children. Learning Mandarin enables children to communicate effectively and better understand Chinese culture. How can adults play a significant role in helping their children continue their Mandarin learning journey and grow their interest and confidence in the language? Mindy Koh, Mandarin Teacher at Middleton Tampines, shares strategies you can implement to cultivate a love for learning Mandarin in your child at home.
How do educators at Middleton International School inspire children to cultivate a love for Mandarin?
1. Educators as inspiring role models
As an educator and individual who lives, breathes and loves Mandarin, I firmly believe that when an educator is deeply passionate about Mandarin and Chinese culture, they can inspire the students to share similar love for the language. When a devoted educator is passionate about the culture and language, students can sense the excitement, which in turn sparks curiosity and interest. Thus, educators or adults are undoubtedly an excellent catalyst in inspiring students to develop a genuine love for Mandarin.
2. Individualised and immersive learning
There are different types of learners and vast learning paces, styles and needs in a classroom. To ensure no one falls behind, the Mandarin department plan experiential, student-centred and differentiated lessons tailored to students' learning needs and styles are critical in ensuring students can progress at an optimal pace that suits them. Educators also constantly challenge students to motivate them to master the language. Ultimately, the key is creating an impactful and engaging learning experience that interests students, allowing them to connect with real life and take a self-directed approach to explore the language further.
3. Learning through success
Learning Mandarin can be daunting, especially for non-native Mandarin-speaking students. It is paramount that they are provided opportunities to achieve learning success and gain confidence and motivation to sustain their interest in learning the language.
When students learn, attempt to speak or overcome challenges, their effort should be acknowledged and celebrated to pave the road to greater success in learning Mandarin. As they grow more confident in their learning ability, their desire to excel increases, and their love for the language grows stronger. Such is that in my class, whenever I commend a student who does well, the entire class cheers in delight and celebrates their peers' achievements!
How can parents support their children in learning Mandarin at home, especially if they do not speak the language?
1. Manage your expectations of your child's learning progress
Parental expectations have a direct influence on the learning outcomes and achievements of children. Establishing realistic and clear expectations is a skilful art that has motivational value in helping children to work towards a goal and chart their learning progress. When you co-construct with your child achievable learning goals that are aligned to their learning needs and abilities, you show them you are involved in their Mandarin studies and support their active learning, encouraging them to make deliberate efforts to learn Mandarin.
They are also more likely to enjoy the process of acquiring language skills when they see you show a keen interest in it. Thus, if you are unfamiliar with the language, we encourage you to learn alongside them.
2. Create a language-rich learning environment
The learning environment at home plays a significant role in children's learning and is often incredibly critical to their academic success. If you are familiar with Mandarin, you can communicate with your child in Mandarin during conversations and routines to create more learning opportunities for them to further extend their Mandarin learning at home. For parents unfamiliar with the language, you can support your child's Mandarin learning by providing educational resources to help them effectively extend their learning beyond the classroom. Some examples include putting Mandarin labels, story books and educational games around the house. You can also encourage your child to watch Mandarin news, TV shows or listen to radio stations.
Unlike English, widely used as the medium of instruction in teaching many subjects, children tend to have less exposure to Mandarin. With strong parental support at home and exposure to various learning experiences in school, children are fully immersed in a dynamic Mandarin language environment.
3. Be Involved
Parental involvement is essential in motivating children, developing their desire to learn Mandarin and moulding their attitude towards learning. Here are some ways you can be involved in their Mandarin learning journey:
Take time to monitor their child's language development and frequently communicate with them about their learning progress.
Check in with your child's Mandarin teacher and work alongside them to promptly identify the learning gaps and address any learning concerns.
Give praise and encouragement to your child in recognition of their efforts and successes so that children can continue to thrive in their learning.
Extend your child's learning beyond the classroom. For example, on Mother's Day, children from Middleton Tampines created an individualised electronic book consisting of a written essay, an audio recording, and a Mother's Day greeting video, which involves children's various literacy skills. Back at home, they surprised their mums and put theory into practice to explain the context of their work using Mandarin. Many of the children came back to school beaming with pride and radiant smiles as they shared receiving many praises and positive feedback.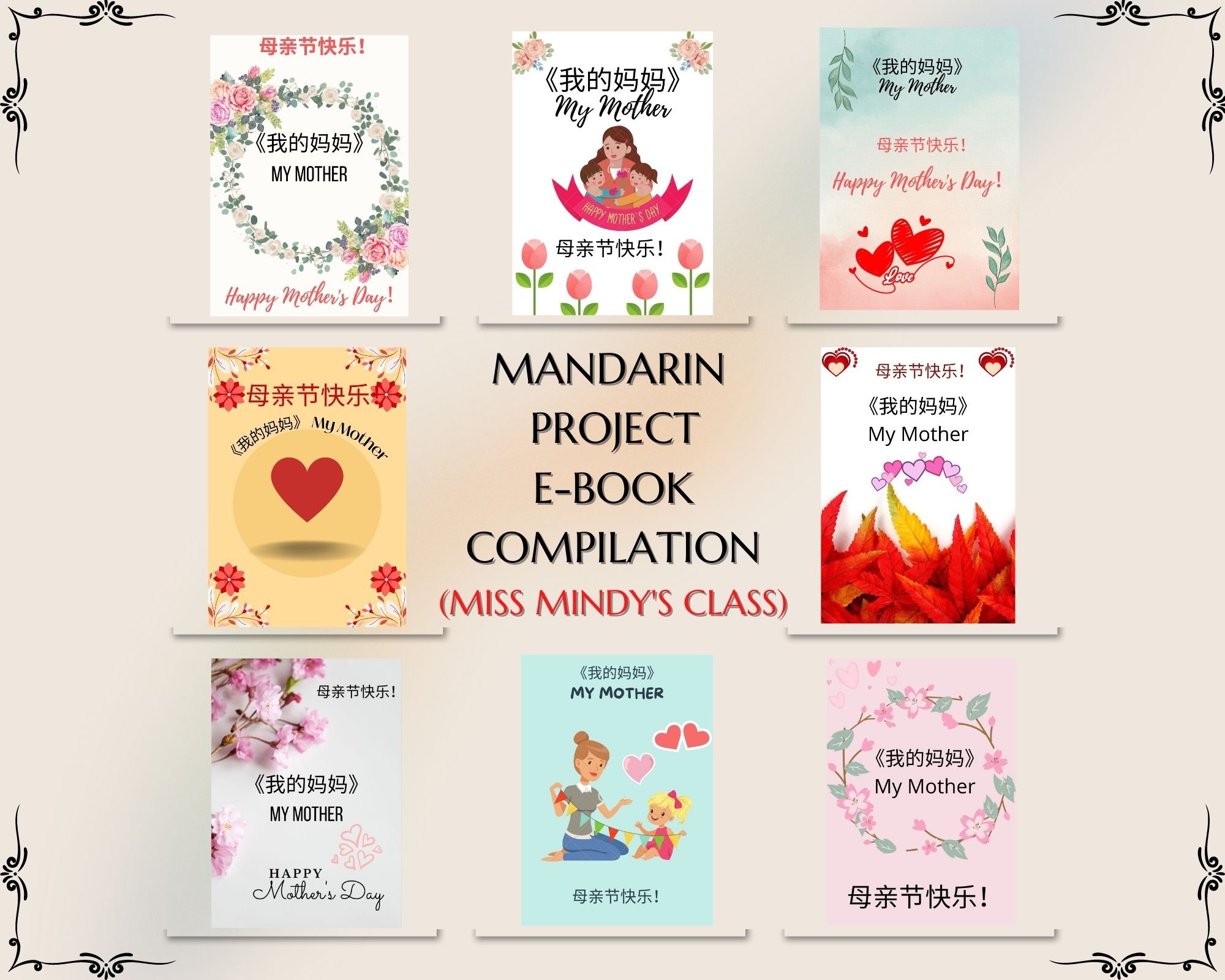 Encouragement is unquestionably one of the most effective motivators for children to learn Mandarin. When parents actively encourage their children to learn Mandarin, they are inspired and motivated to develop essential skills and proficiency in the language. That is why I always advocate for a strong partnership between teachers and parents to teach, develop and nurture the students holistically in all areas, enabling them to reach their full potential and achieve improved educational outcomes.
Read More:
Coping with learning Mandarin: 5 challenges Singapore parents face