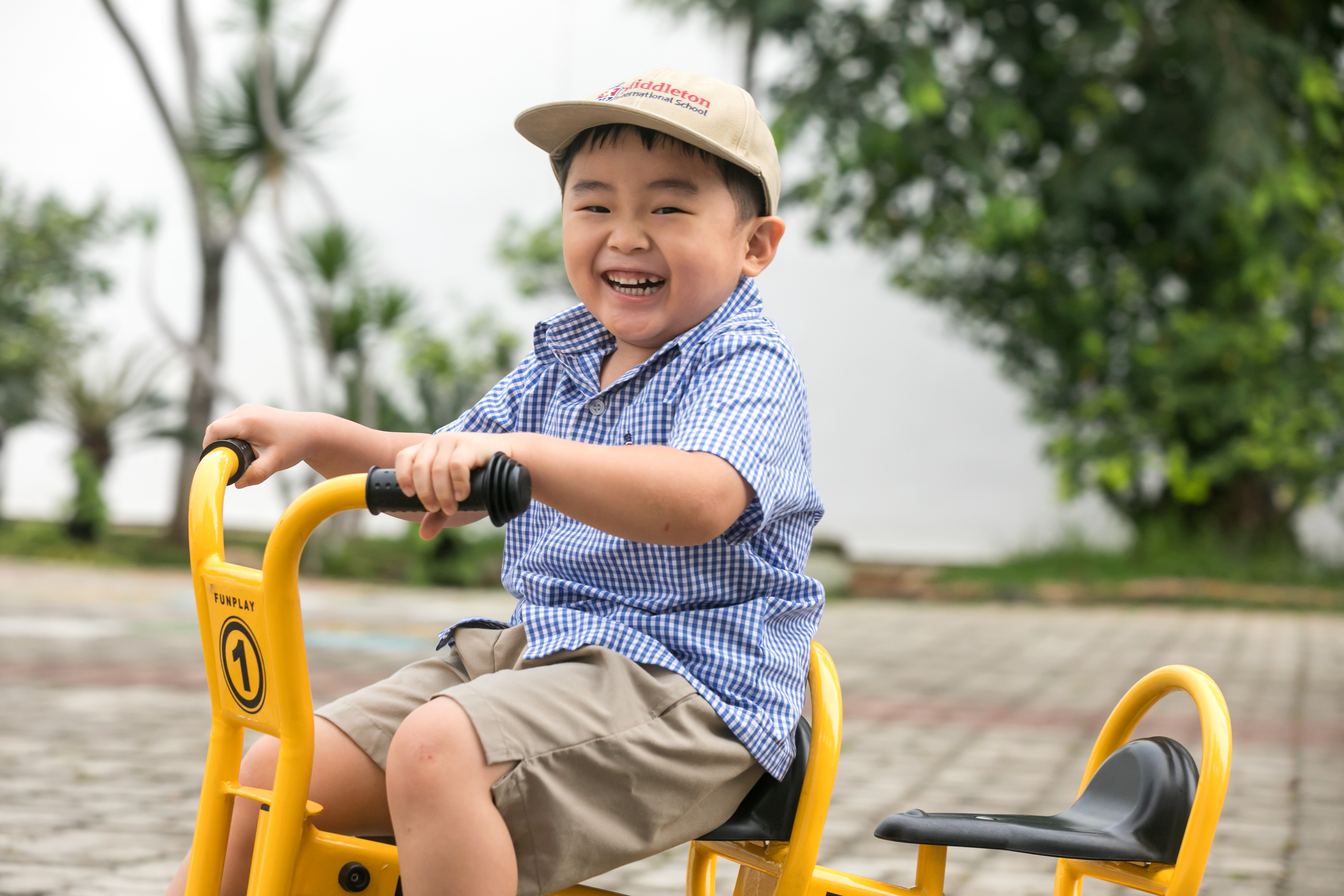 Middleton Singapore
June 25, 2021
Many schools have taken to home-based learning with the latest phase 2 heightened alert. While families and children are affected by this change, our educators have had to adapt to this bumpy transition while creating meaningful learning experiences for the children. Not only do they have to plan the curriculum for multiple classes, but they also have to strategise on how to engage children while providing support. It is not an easy task, and we would like to use this opportunity to find out more from their perspective on home based learning and the challenges faced.
Let's also take this time to show our appreciation for their efforts in keeping our children well educated during these trying times! In this meet and greet session we speak to Srishti Pingali, Grade 2 homeroom teacher and Inquiry Planning Coordinator at Middleton International School Tampines to find out more.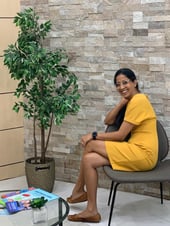 1. Tell us more about yourself
I come from India, and Singapore is now home for my family and me. I have a son and a daughter in Grade 10 and 7 respectively and a four-legged youngest one- a retired German shepherd from the Singapore Police Force.
Thanks to my husband's erstwhile role as a merchant navy captain we have had the opportunity to explore many parts of the world. Besides teaching, I enjoy reading books, dancing, playing board games and walks in the tropical climate of Singapore.
2. What inspired you to become an educator
Being a mother, I realised how much I enjoyed working with children, often hosting group activities for their friends, working with children who needed extra support, volunteering at their schools etc. As I studied for a diploma in Psychology I made many connections between my experience of how children grow, respond, and learn, to the theories I studied. It gave me the impetus to take the next step into active teaching. Seeing that little spark in children when they are able to do something independently or test their theories to understand a concept is just so motivating that it continues to nurture my love for this profession.
3. How has home based learning(HBL) shifted the dynamics for you? What are some resources you utilise during this period?
The learning atmosphere, peer to peer learning opportunities and the support that being at school can offer is difficult to replicate whilst teaching online. I have had to rely on our very supportive parent community to help quite often. The teaching community world over has made a wonderful transition to teaching digitally, the support with ideas and resources that is available through our professional networks has been of tremendous help.
HBL has also opened up access to a plethora of ways that students find engaging to record or share their learning, making it meaningful and purposeful. In our classroom, Google slides, Kahoot, Flipgrid, Jamboard, Blooket, NLB overdrive, Epic, and Readworks have all been a great way to facilitate learning and support our teaching.
4. Has HBL given you a different perspective on education?
For me as a grade 2 teacher, HBL has driven home the importance of skills. Not just digital, as we would all be inclined to focus on given their young age. Self-management, problem-solving, mindfulness, and adaptability skills have stood out the most in my experience with HBL. Having been through some of the Contentment Foundation modules from the community pillar, learning from home gave the students an opportunity to recognise and acknowledge the community around them as they developed a sense of gratitude to strengthen it further. Whether it is their parents helping them out late at night to upload work, lessons from a teacher of another grade or them imparting their digital skills to each other over the live lessons.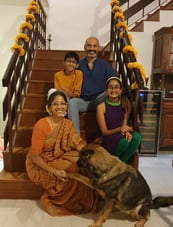 Education is not just academics but our values and life skills is something that has gained even more importance and acceptance in both teachers and parents.
5. What are ways educators and students can stay motivated during this time? Can you share some of your experiences?
Having seen the students enjoy the digital upskilling and challenges that come with it and still want to discover or share a new discovery has kept our class very motivated. Young learners are naturals at navigating the digital platform and it has them so excited that they often forget their inhibitions and fears. I had one student who is rather shy and averse to public speaking, discover the screen share function for students. It was so exciting for her that she shared her digital story whilst reading aloud confidently with no hesitation or nervousness whatsoever. What a boost of confidence it was for her!
Read also:
Meet & Greet: Susan Sawarkar, Teacher at Middleton International School Tampines